Outreach services through VSDB is offering free Fingerspelling Our Way to Reading training!! Fingerspelling Our Way to Reading is a revolutionary approach to literacy instruction for Deaf children giving access to phonemic awareness through the use of fingerspelling. Virginia teachers of the Deaf/HOH are invited to participate in 2 day virtual trainings to learn about the program and how to use it in their school divisions. Classes are limited to 15 participants. ASL interpreting is provided. Register here:
https://bit.Iv/FSOW23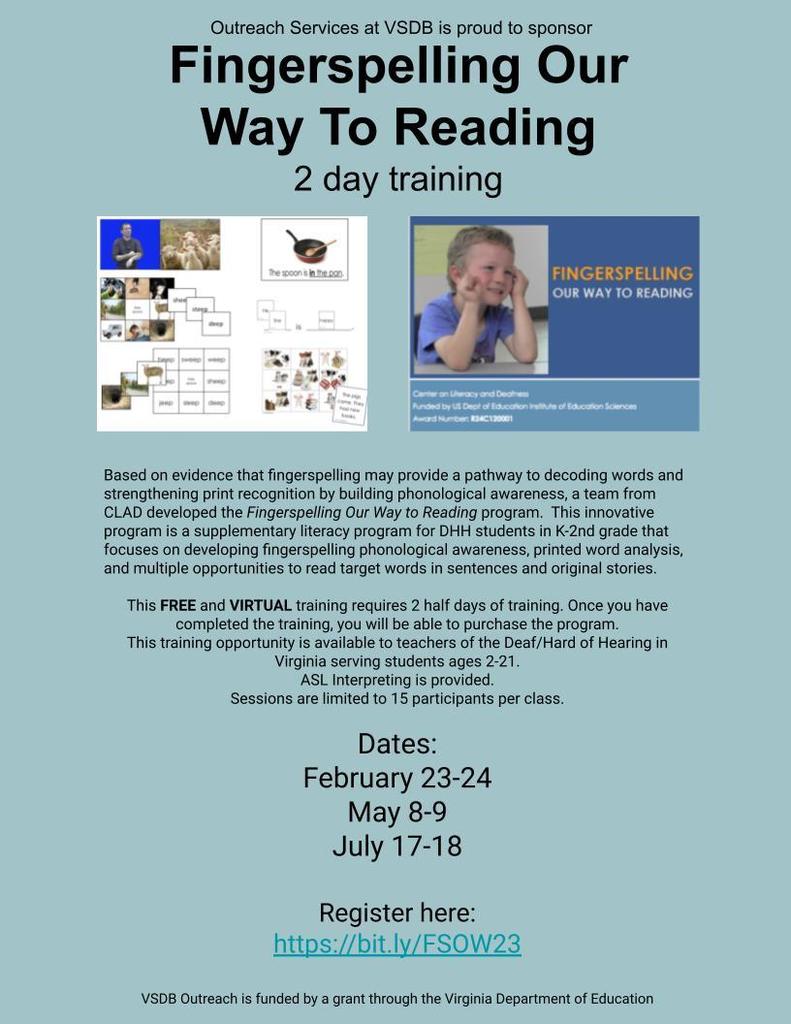 We started off Spirit Week in relaxing and comfortable style - Pajama Day!! Check out some of our students and staff enjoying pajamas all day.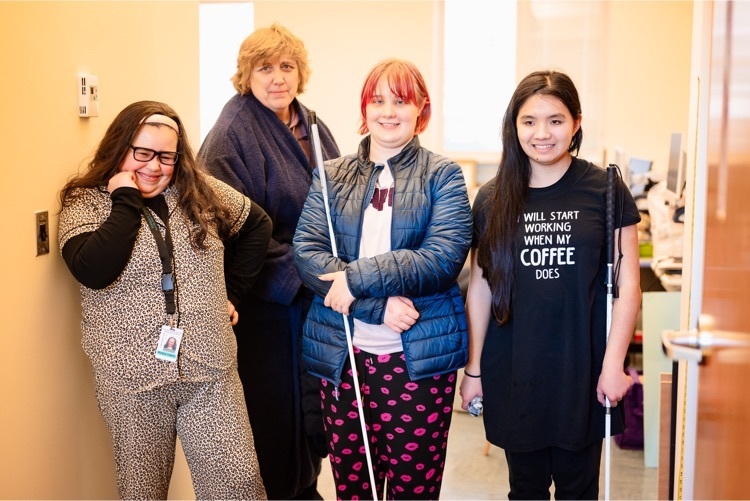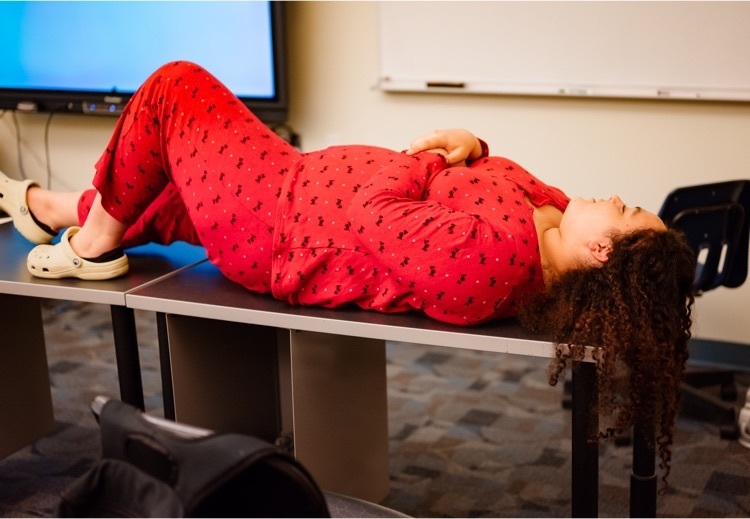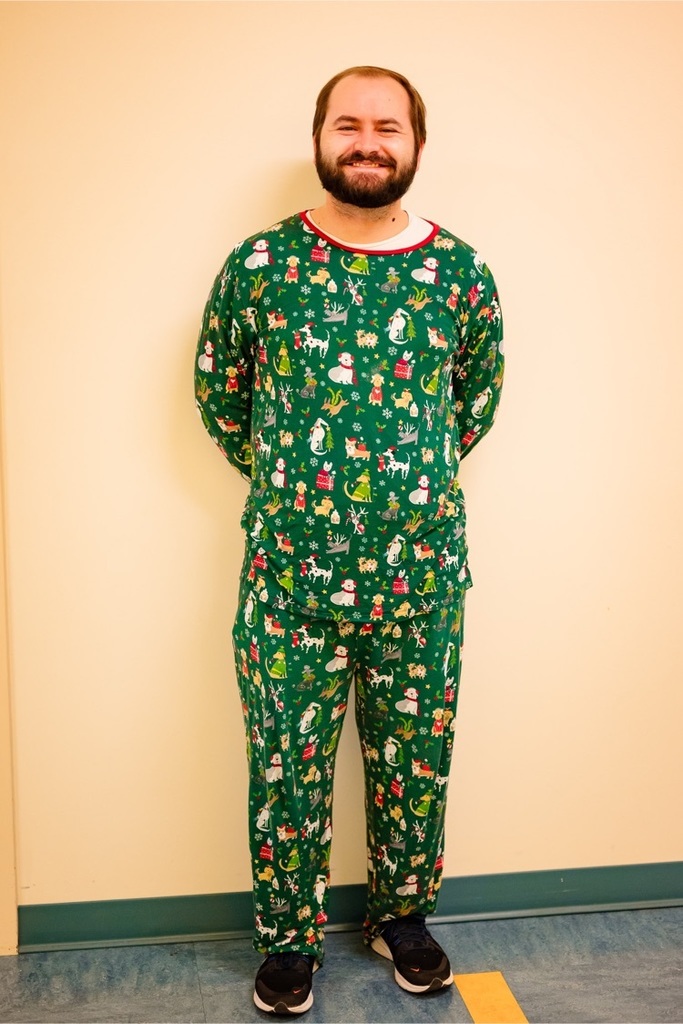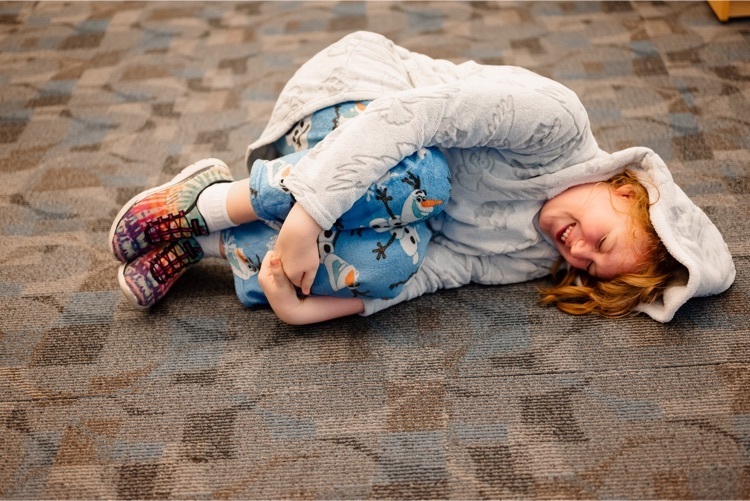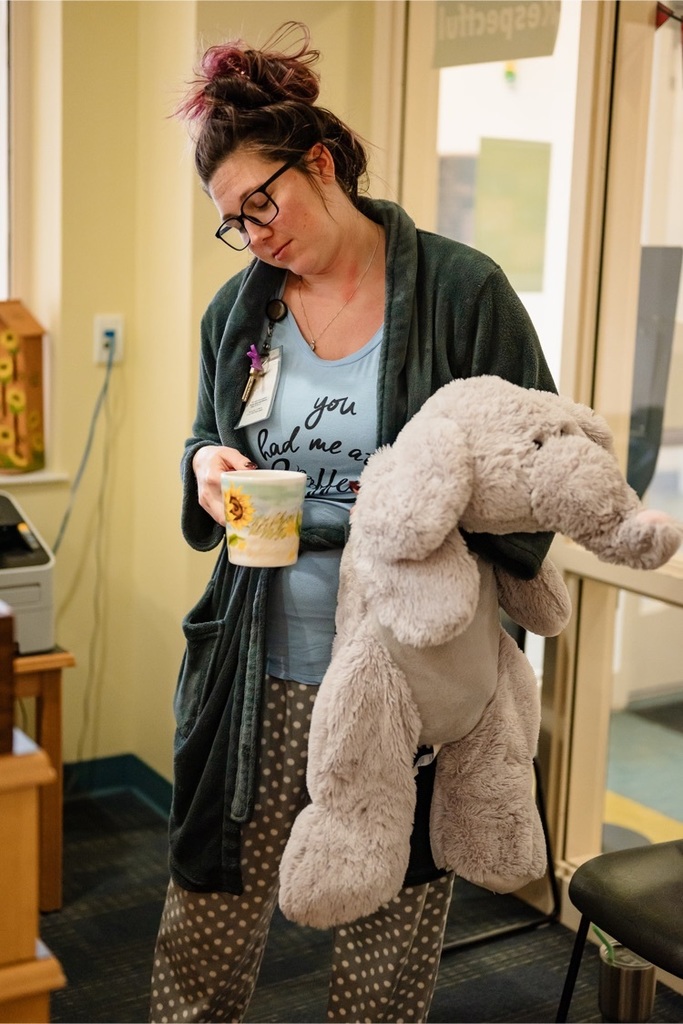 This weekend has been busy! We're so proud of all of the students who represented VSDB this weekend in New York, New Jersey, and here in Virginia. Now, we're ready for an even more exciting and busy week - Blind Department Homecoming Week!!!!! We're having spirit days throughout the week: Monday is Pajama Day, Tuesday is Character or Wear Red Day, Wednesday is Fuzzy Day, Thursday is Blue and White Day, and Friday is Jingle Day! Add Thursday's Homecoming Goalball Pep Rally and Game to your calendar and plan to join us for a great time! Pep Rally will start at 1:30 and the game will start at 3:00!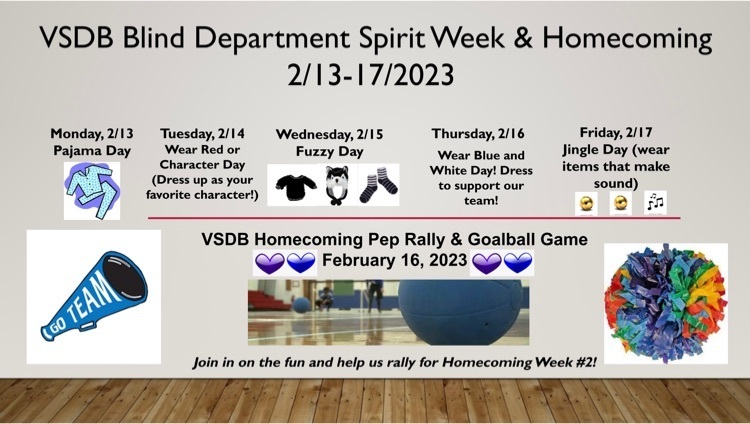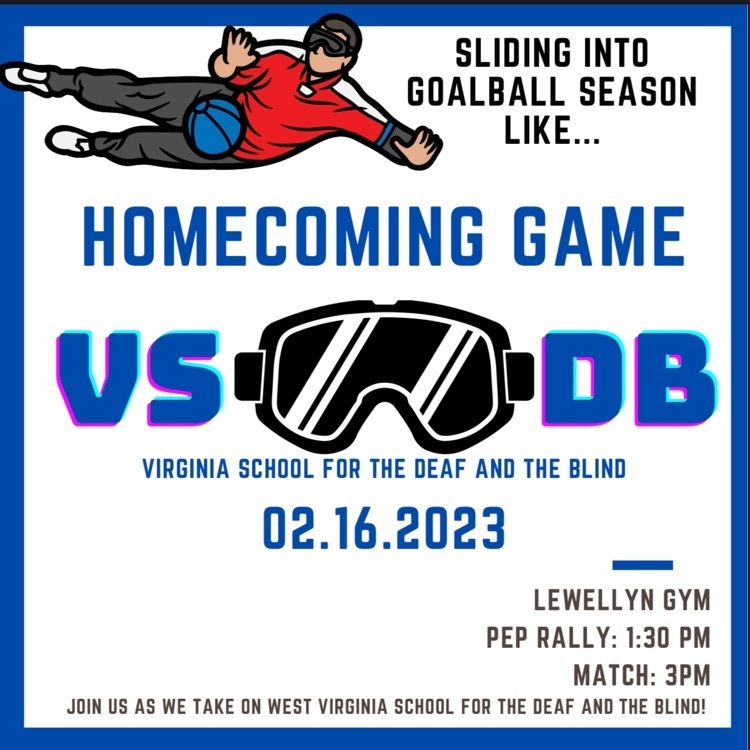 SO PROUD of our four Blind Department students' participation in the Virginia Braille Challenge. Morris received 4th place, Nikita placed 3rd, Naomi received 2nd place, and Noah brought home 1st place!! We are so incredibly proud of the four of you and all your hard work!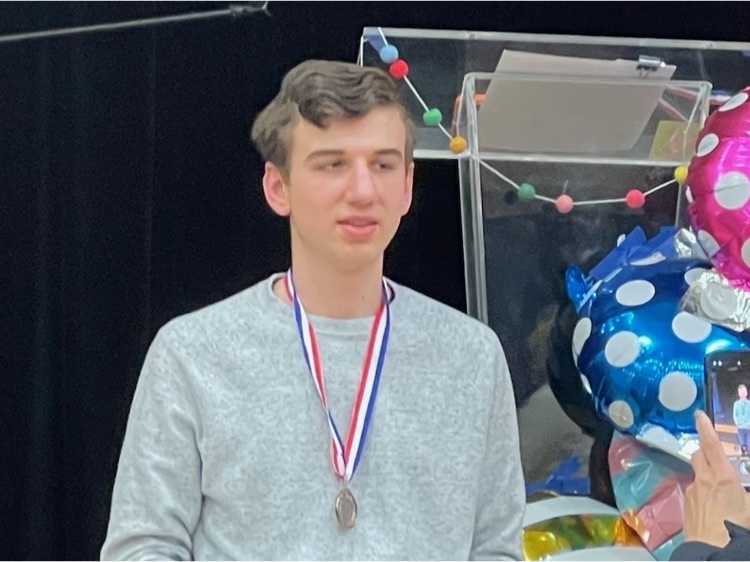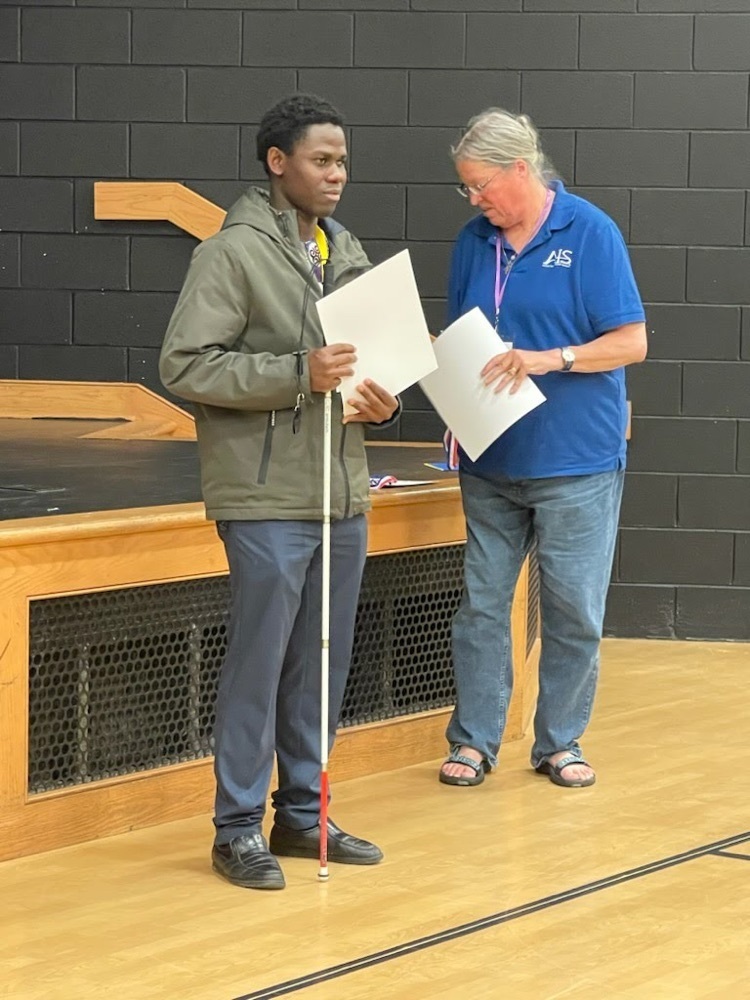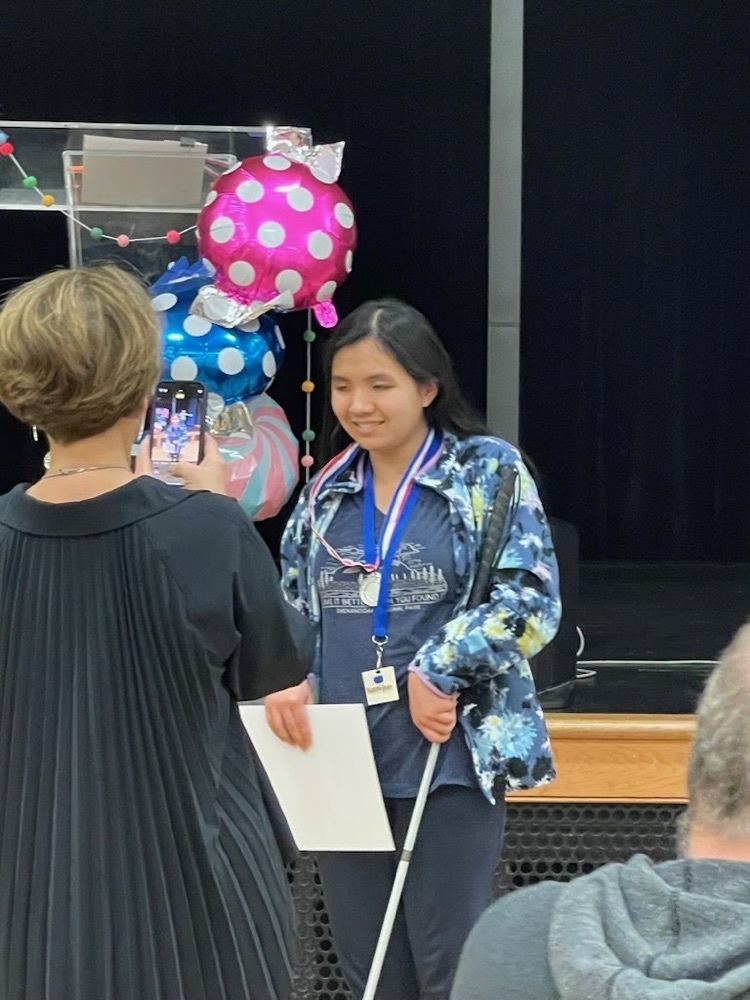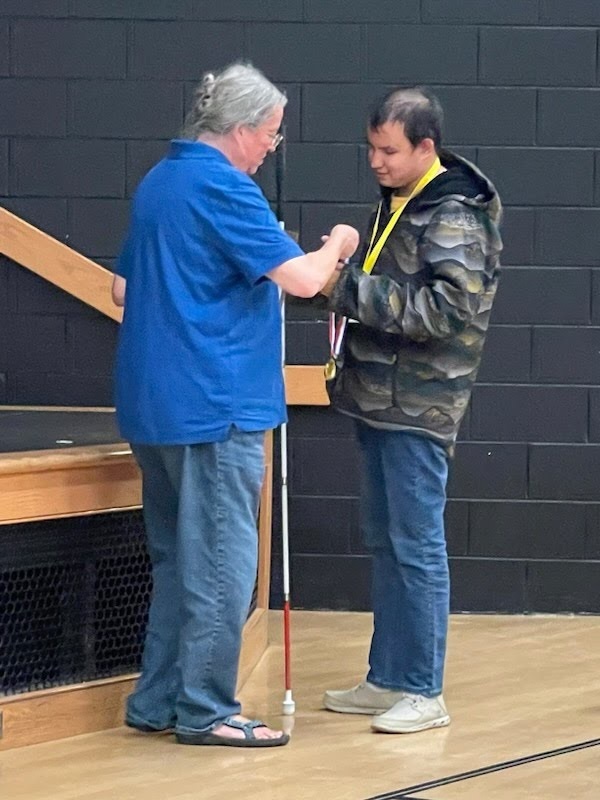 The students at the Virginia Braille Challenge spent time testing earlier but were able to eat lunch together and with their families.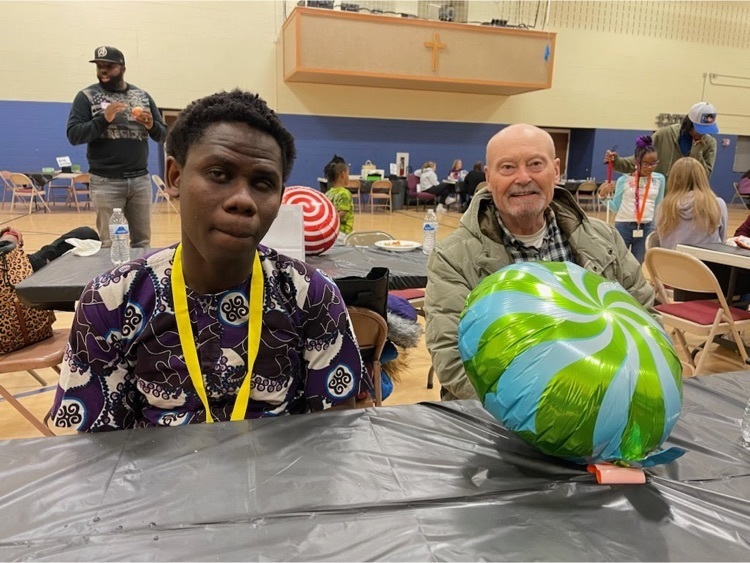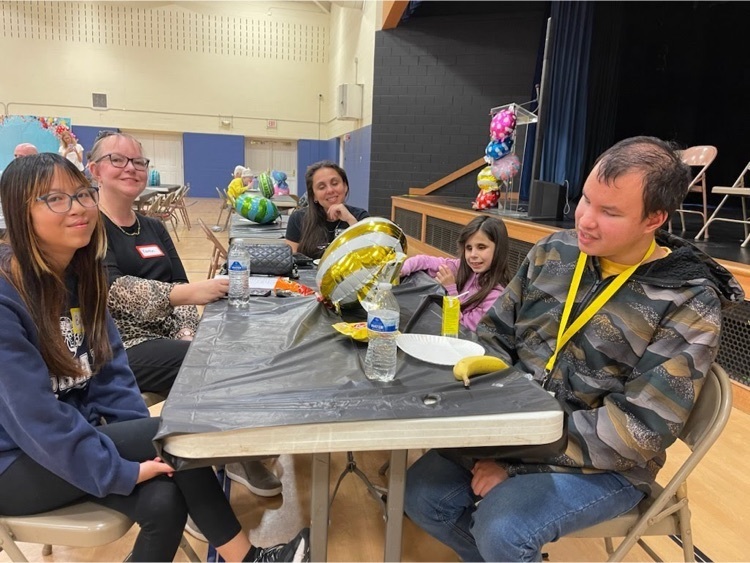 Our girls basketball team plays again today at 4:00 (will be live streamed) but they couldn't pass by the opportunity to use some of their free time to visit one of the largest waterfalls in the US!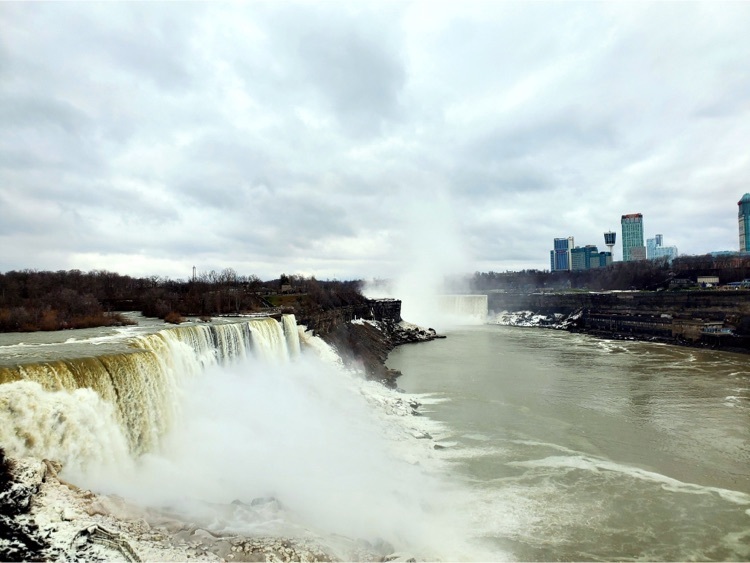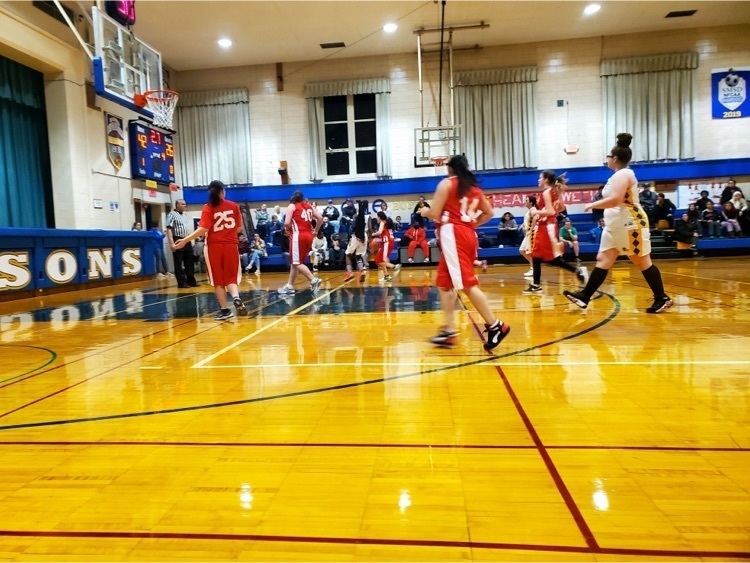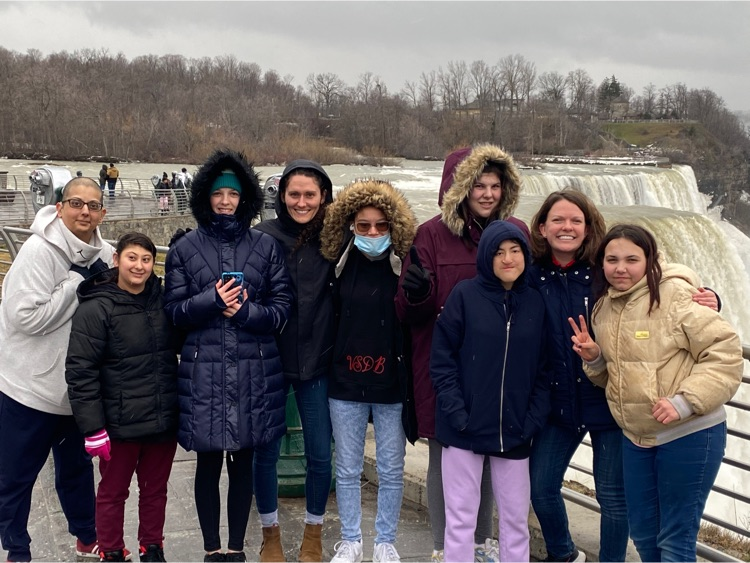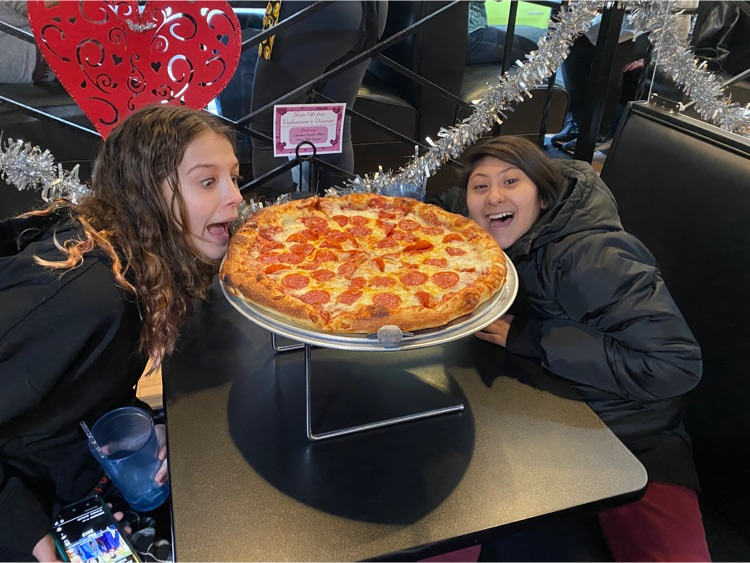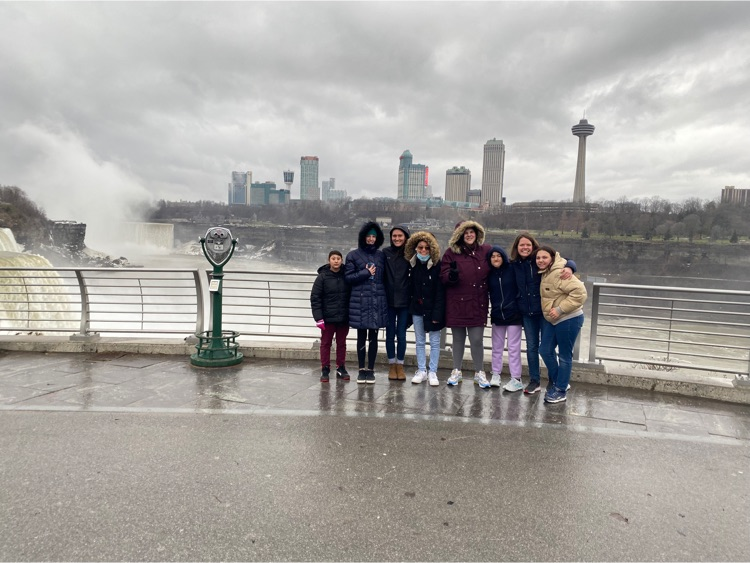 Four of our students went to compete in Virginia's FIRST Braille Challenge! The Braille Challenge is a national program of the Braille Institute®. It's a full day of fun, interactive braille challenges where students compete and win prizes according to their grade level.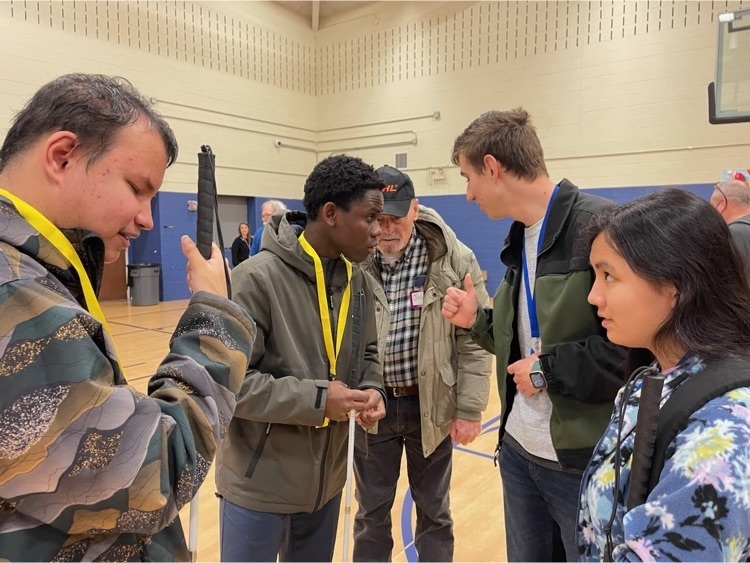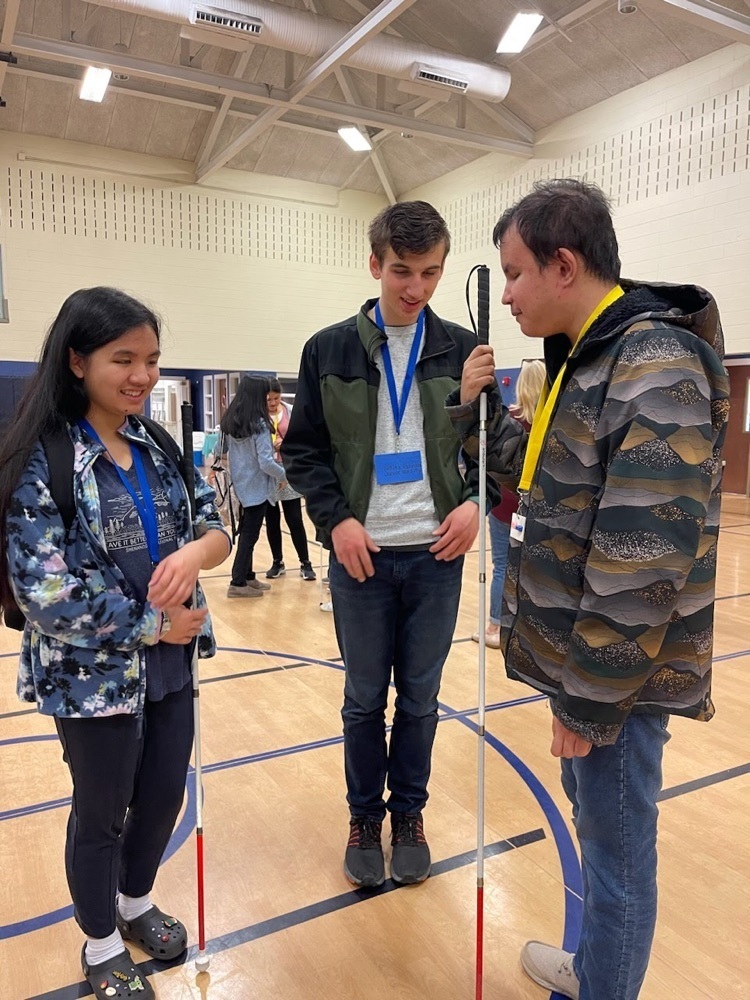 School Counselor Appreciation Week post 5: We asked our counselors to respond to two questions - How do you inspire students to "Dream Big"? and Why did you become a school counselor? Here are their responses: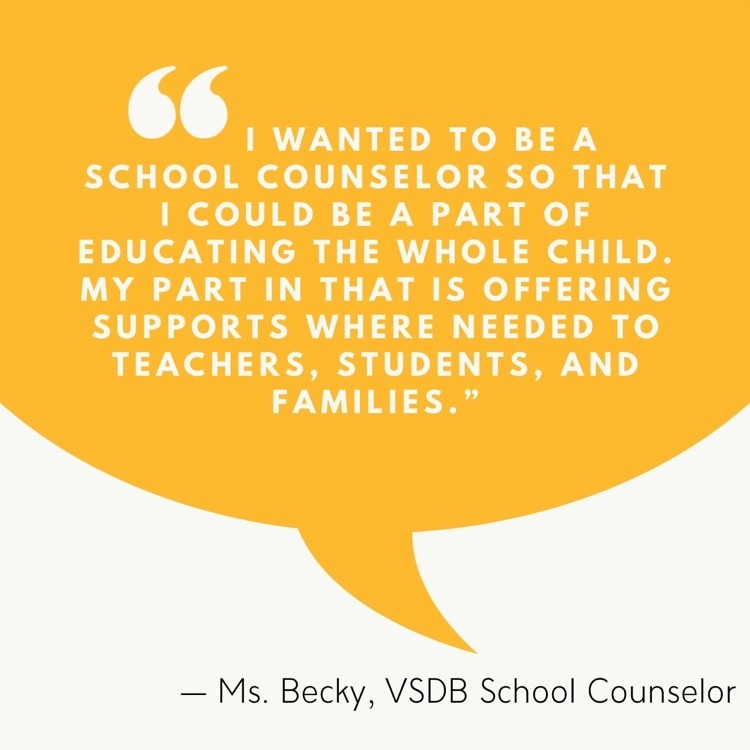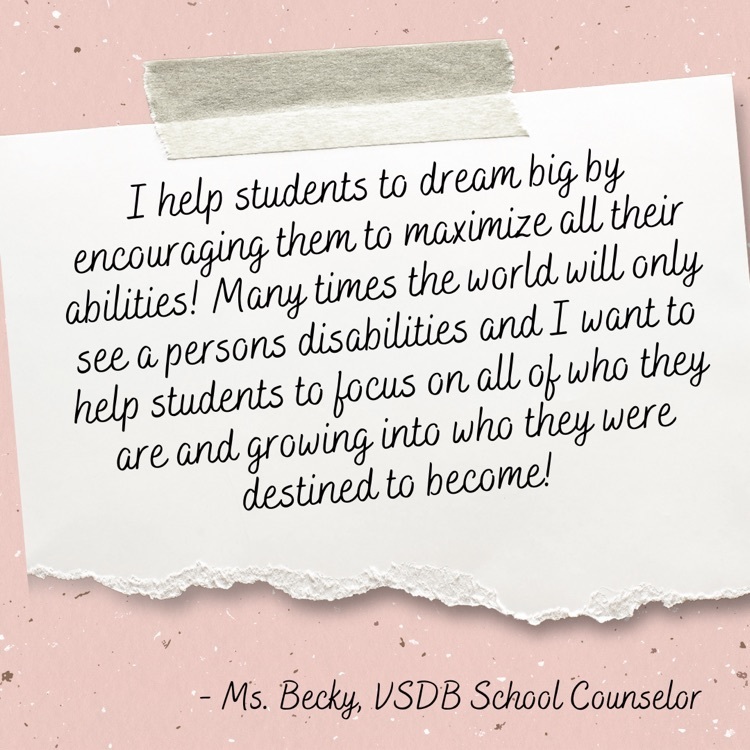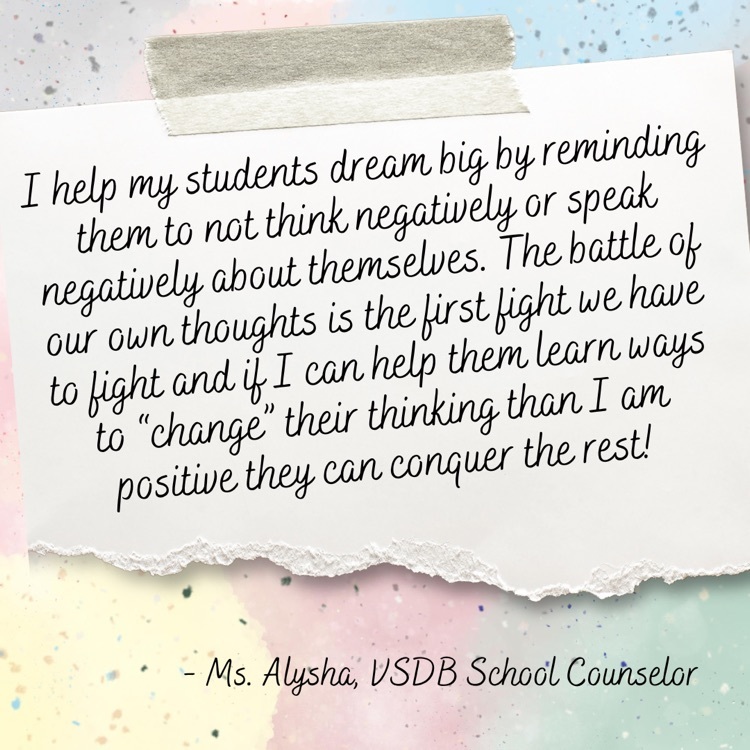 Our VSDB boys basketball team left this morning for a weekend tournament in New Jersey. They play their first game tonight at 8:30 pm. We wish you all good luck and hope you enjoy this time with your teammates, coaches, and other schools' players. We will update this post if a live stream of the game is announced. We will also post photo and video updates as we receive them from the coaches! #goVSDB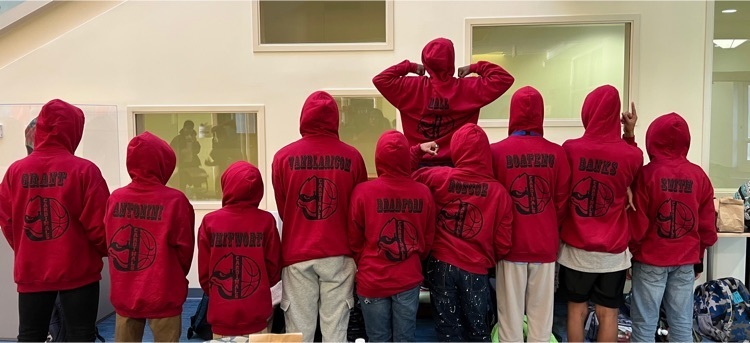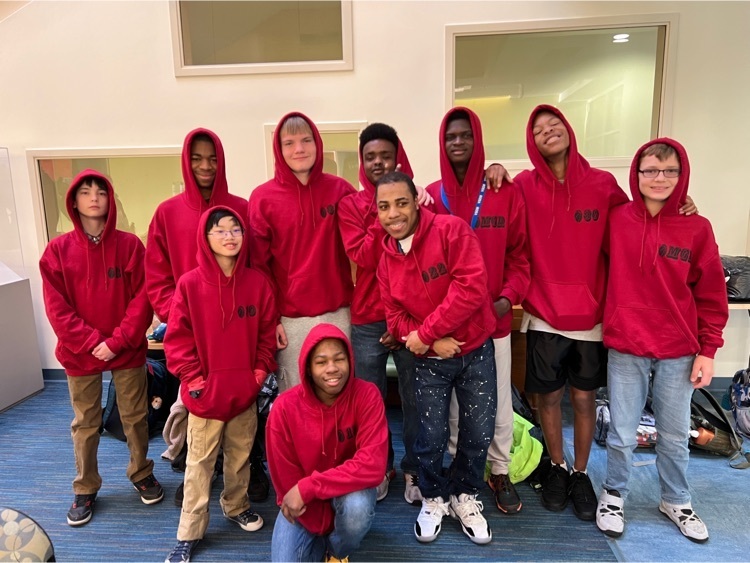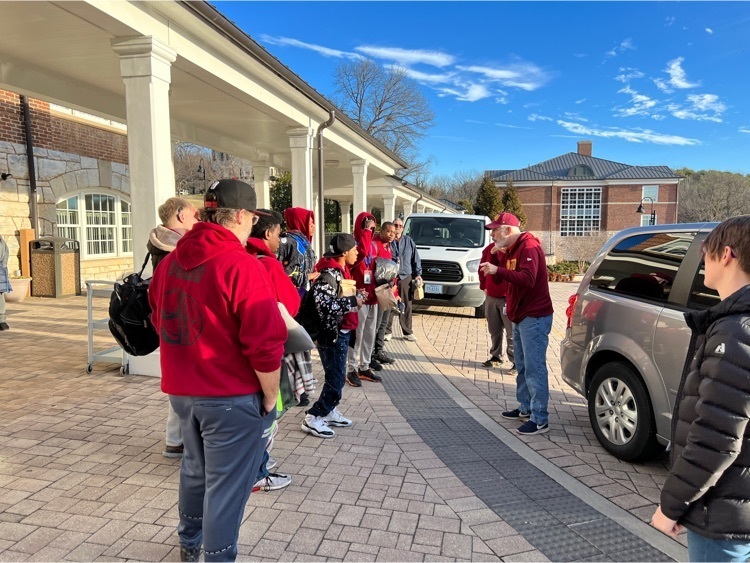 Our VSDB girls basketball team left today to head to Buffalo, NY for a weekend tournament. We wish you all the best of luck in the games and we hope you have a wonderful trip!! Their first game is tomorrow at 6:00 pm. We will update this post if a live stream of the game is announced. We will also post photo and video updates as we receive them from the coaches! #goVSDB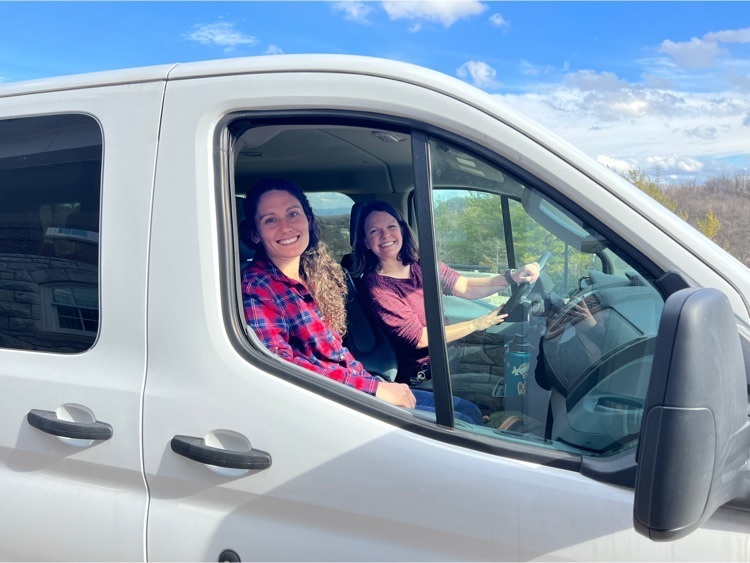 It may still be winter but yesterday sure felt like spring! Our residential students enjoyed spending their afternoon outside in the beautiful weather.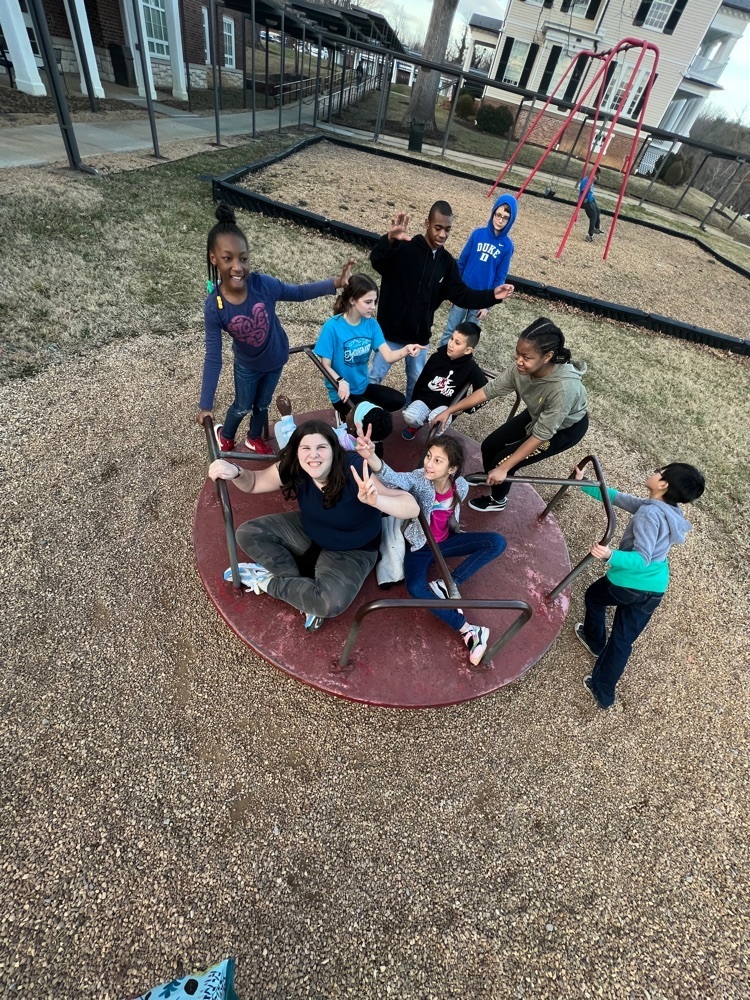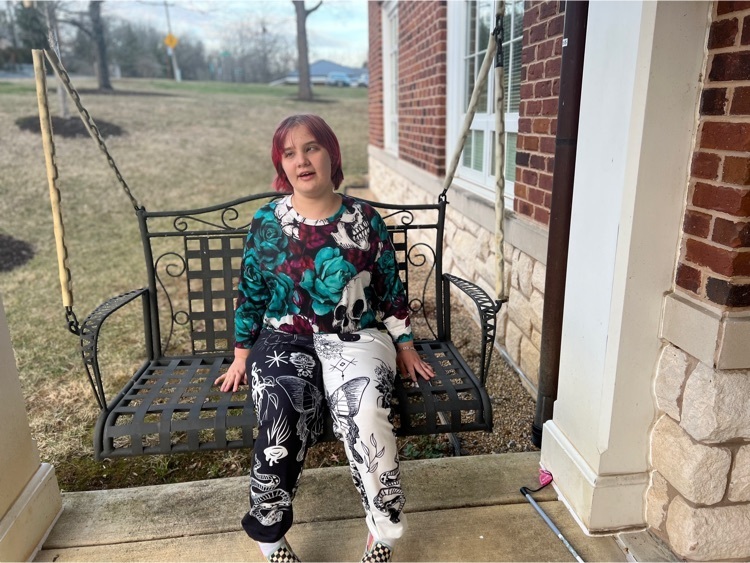 School Counselor Appreciation Week post 3: Spotlight on Alysha Scott! Alysha is originally from Ohio but has been in Virginia for several years now and we are SO GLAD she has found her way to VSDB! Her position is new to VSDB because she works in the afternoons and evenings to support students who reside on campus during the week. Although she has only been at VSDB for a few months, she has quickly developed strong relationships with the students and they appreciate her ability to joke and make them smile. She is a fun-loving person and brings that fun with her into counseling to make groups fun! Thank you, Ms. Alysha, for everything you have done so far to support our students and we're so glad to have you on board!!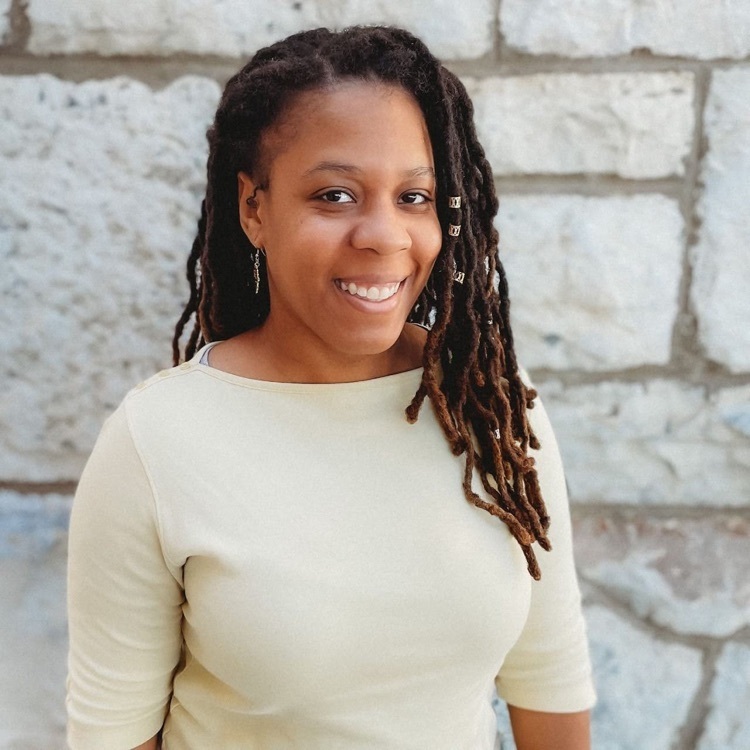 School Counselor Appreciation Week post 2: Spotlight on Becky White! Becky is from Alabama but has made VSDB her home for the past 8 years. She primarily serves students in the Deaf department. Staff and students appreciate Ms. Becky for making space for our feelings and her compassion for everyone. Thank you Ms. Becky for everything you do for us at VSDB. We truly appreciate you!!!
Our Pre-K students are learning about Community Helpers. This week, they are focusing on mail carriers. They have their own mailbox set up outside their classroom to receive mail. If YOU would like to mail something for our pre-K students to enjoy (even beyond just this week), please mail it to VSDB Attn. pre-K P.O. Box 2069 Staunton, VA 24402 Our pre-K program has Deaf and DeafBlind students, so if you can include some visual and some tactile elements, that would be great!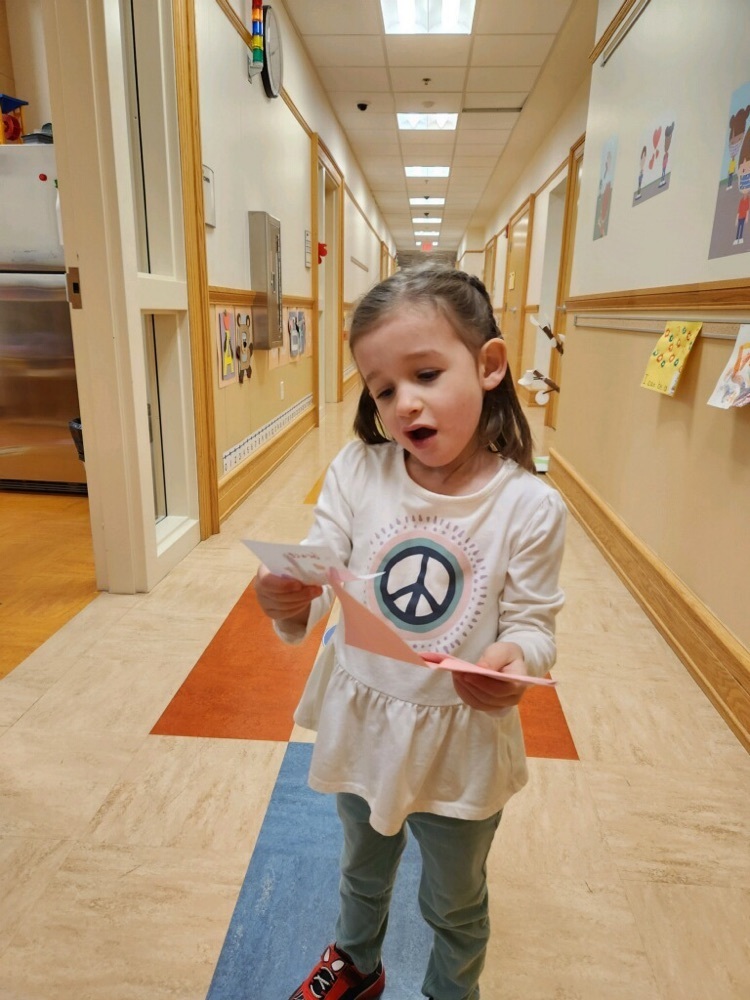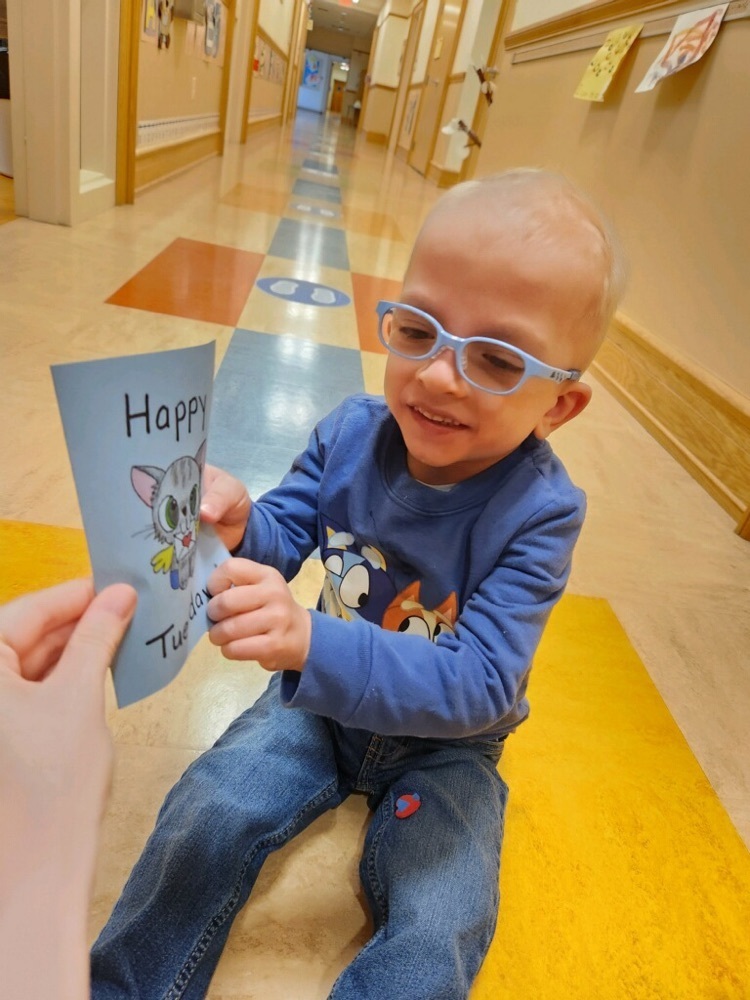 Three of our students have been raising money for Special Olympics Virginia and participated in the Polar Plunge in Virginia Beach this past Saturday. Their team raised over $5,000!! Great job Jacob, Naomi, and Nikita!!! #vsdbproud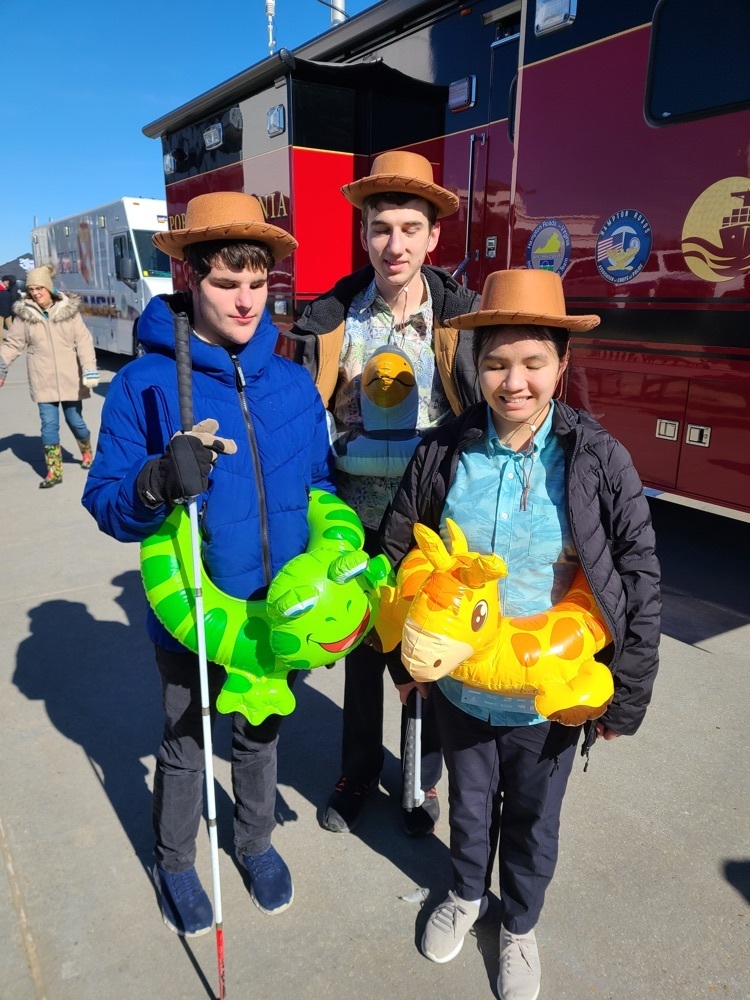 Our school counselors are the BEST! This week is National School Counselors Appreciation Week, so we'd like to recognize them specifically this week, but we appreciate them every day! Thank you Ms. Alysha, Ms. Becky, and Ms. Beth for the work you do for our students and staff!
School picture day is scheduled for Wednesday, February 8. Bring your favorite shirt and your best smiling face! A code to view and purchase pictures will be sent to families when we receive it.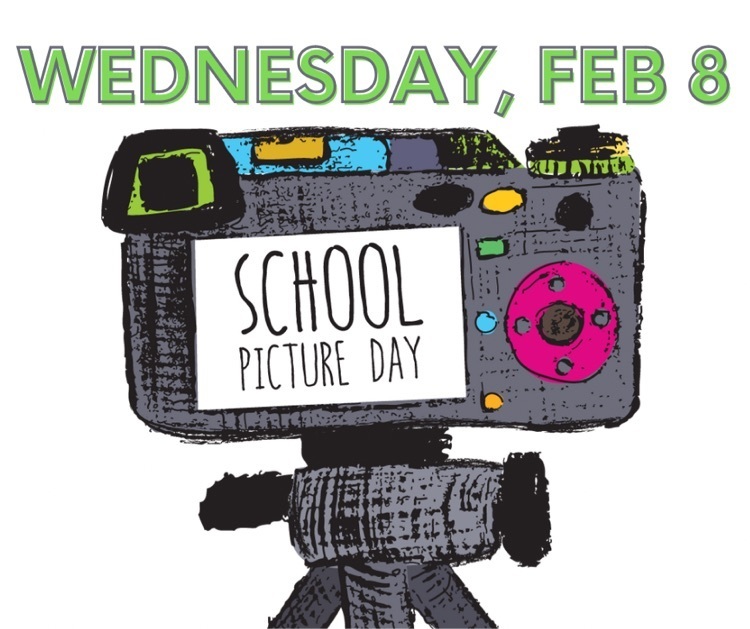 Our school staff used yesterday's early homegoing to participate in professional development. The Deaf department had a workshop on Language Development Milestones yesterday. Today, the Blind Department left early this morning to tour VRCBVI and VIB.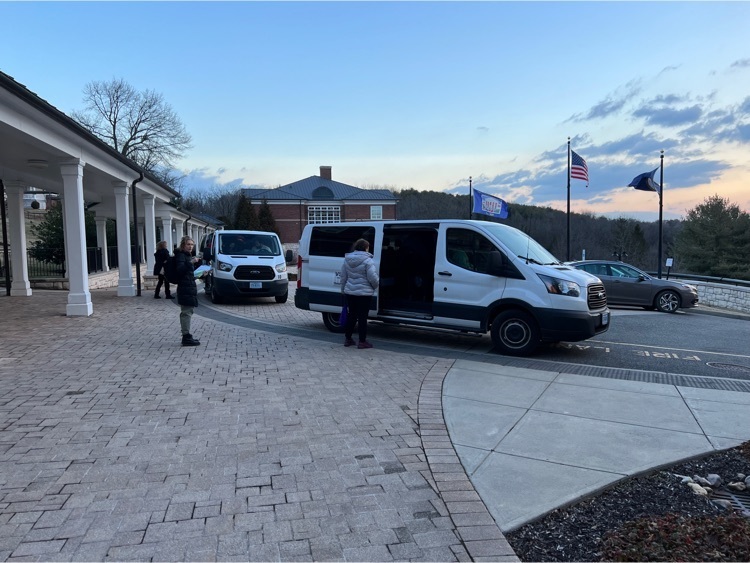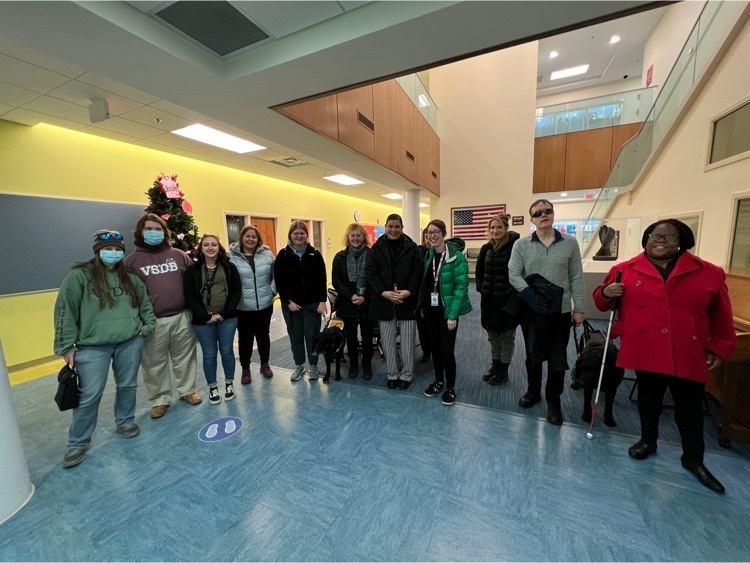 The dusting of snow may have melted quickly, but that didn't stop Ms. Lynn's Independent Living Skills class from having a snowball fight before they started cooking! Students and staff joined in the fun