Get your yearbooks now! As always, you can send cash or check (made payable to VSDB) with your student. We also have online ordering for our 2022-2023 yearbook!  How to order:  yearbookordercenter.com  School Order Number: 20453 When asked who to buy for, click "student".  Type your first and last name- click "find student".  Next, you will need to "Click here to add your student."  Again, type your name and "Faculty/staff" for Grade.  All yearbooks will be delivered and distributed in May, as usual.  If you are buying a yearbook to donate, please email
jessica.stranix@vsdb.k12.va.us
 after completing your online purchase.  As a special deal:  We're offering $5 off with promo code VSDBROCKS23. This is only valid for online sales from now until March 24th, so act now!
What makes a librarian happy? When an Elementary student says their favorite books are Hound of the Baskervilles and Robin Hood. Graphic Novels encourage students to stretch their reading variety.
Our "Achieve" Work Study program supports our high school students to participate in on-campus and off-campus work experiences. Here, two students are working in housekeeping at Tru by Hilton in Staunton.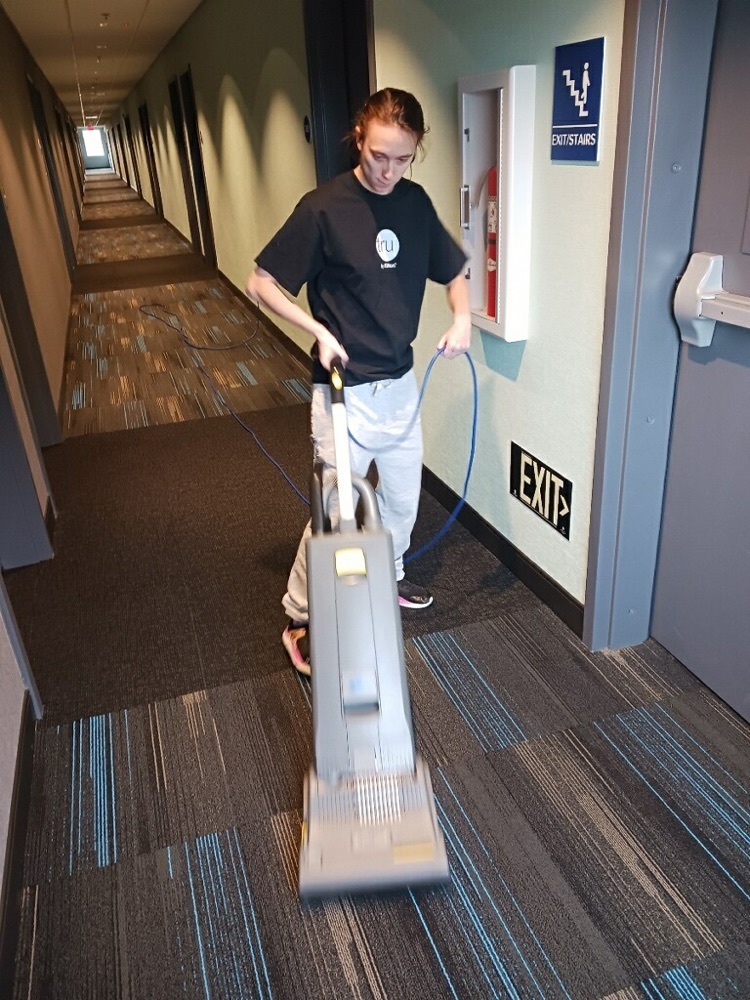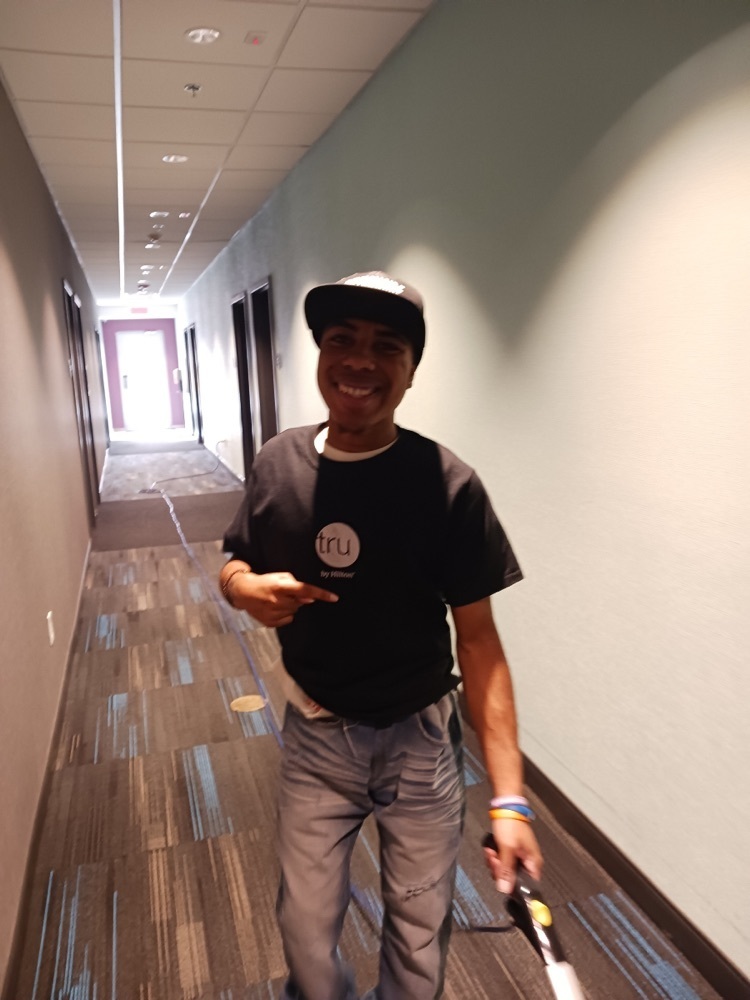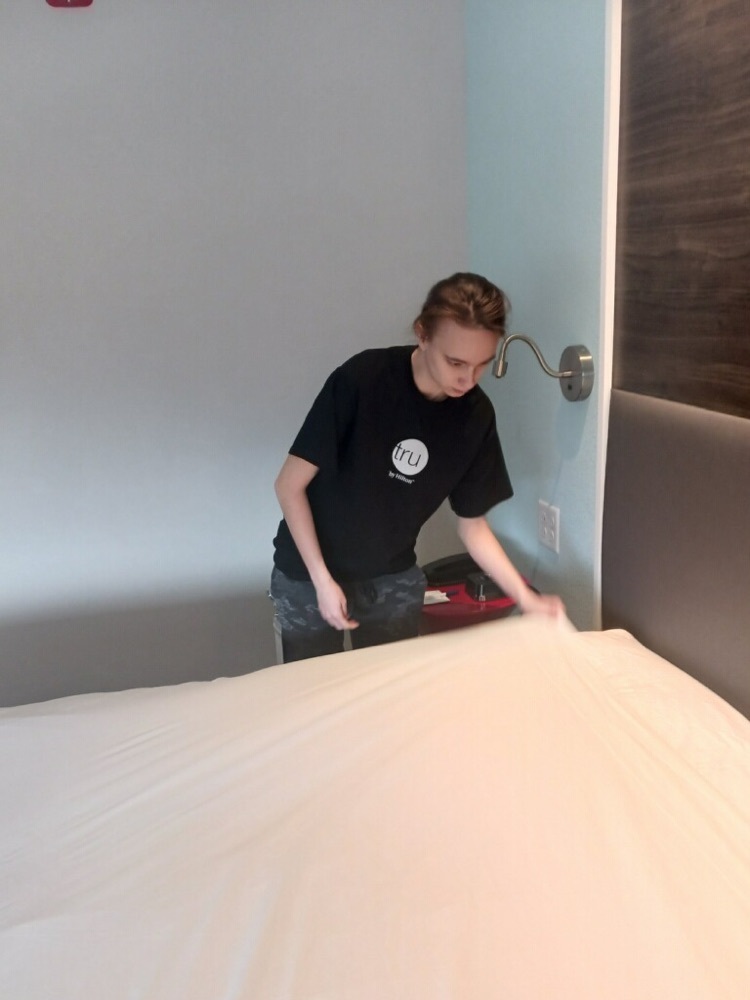 We love our students and how they build bonds with each other. At breakfast, two Deaf Elementary students and a Blind Elementary student asked to sit together to get to know each other better. A Teacher Assistant, Heather, joined them to help facilitate conversation while they ate. ❤️💙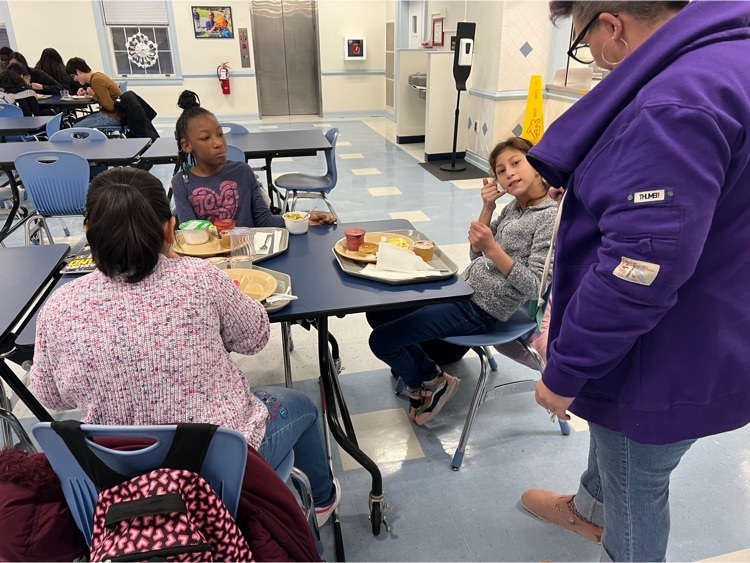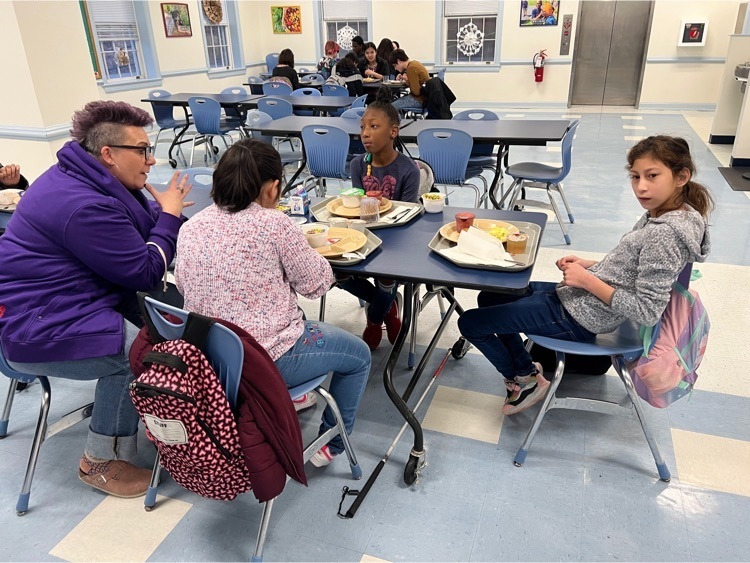 Let us introduce to you our 2023 Boys Goalball team! #9 Jacob Warner #6 Morris Kerkulah #3 Nikita Razinkov Assistant Coach Reagan Thomas Head Coach Rory Swientek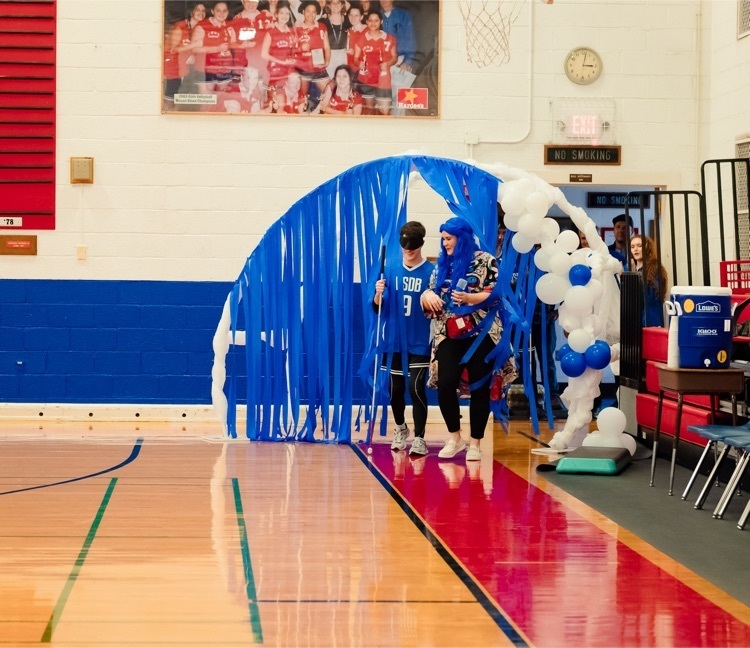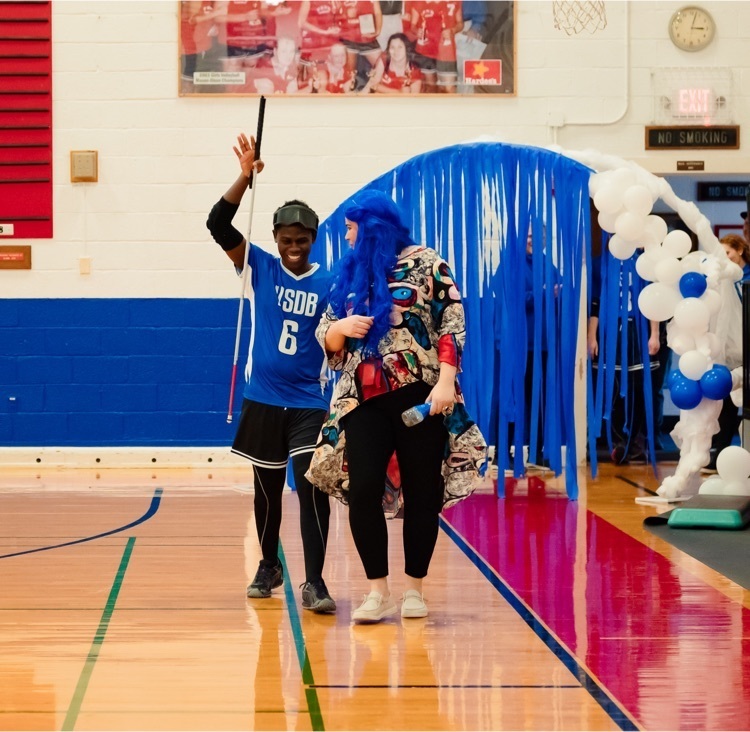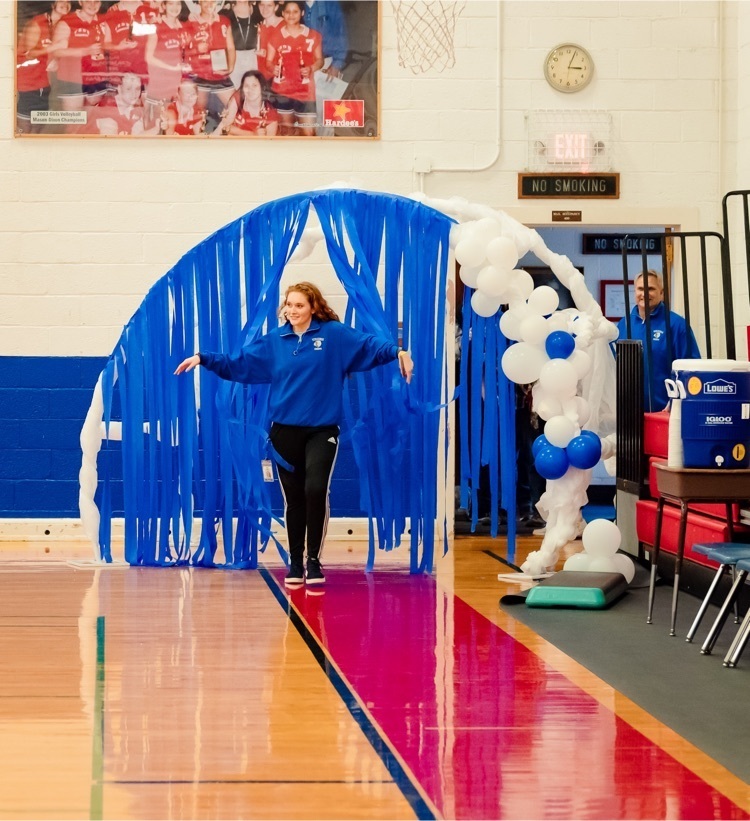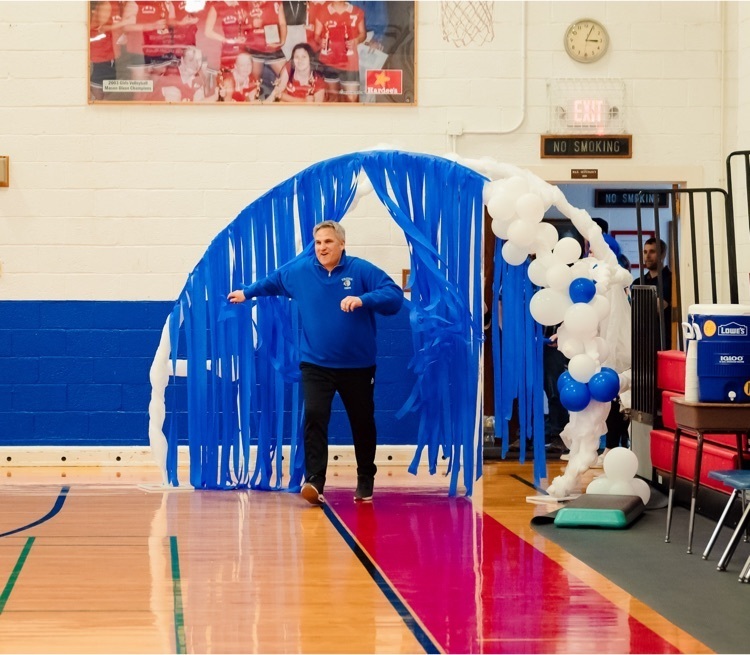 Let us introduce to you our 2023 Girls Goalball team! #7 Amayah Hall #8 Brianna Engleman #5 Carina Groll #4 Charlotte Sterling #3 Naomi Mills Assistant Coach Sallie Thomas Head Coach Rachel Lovell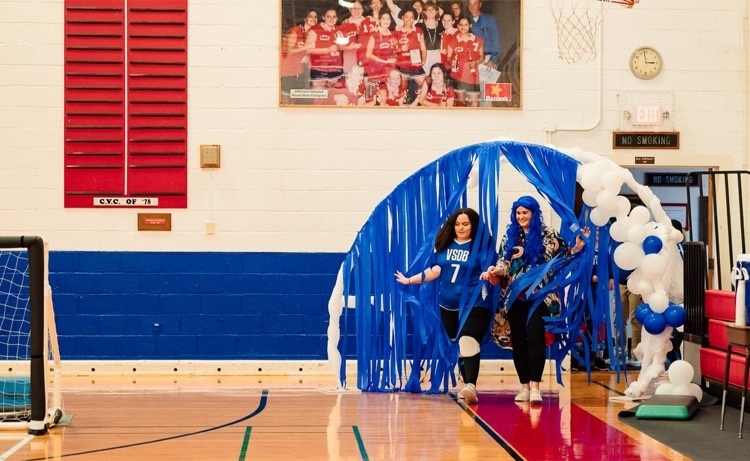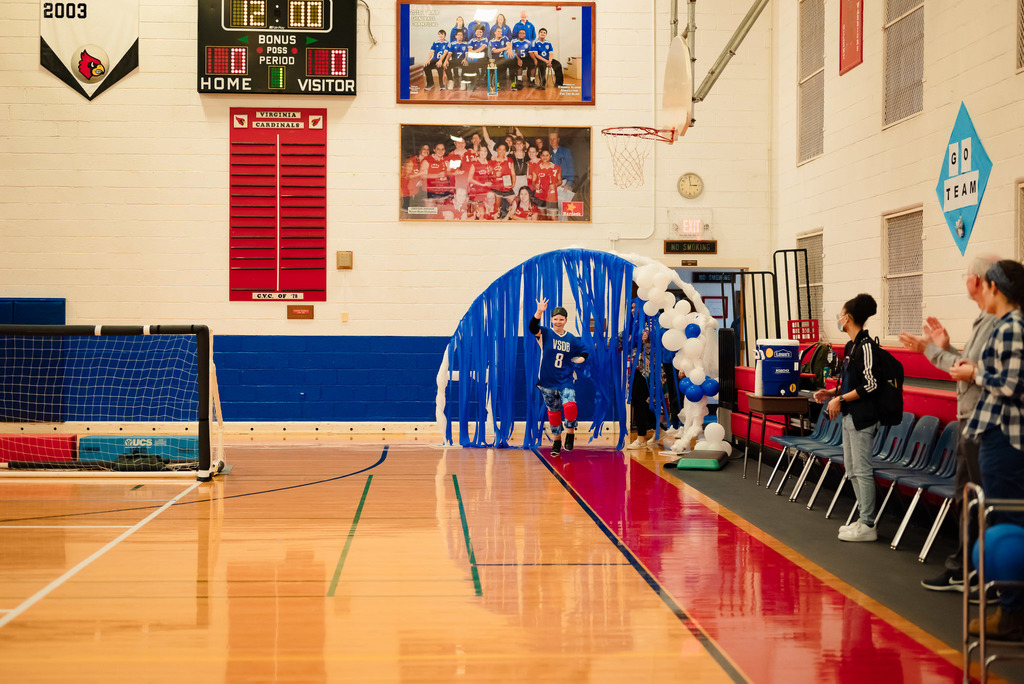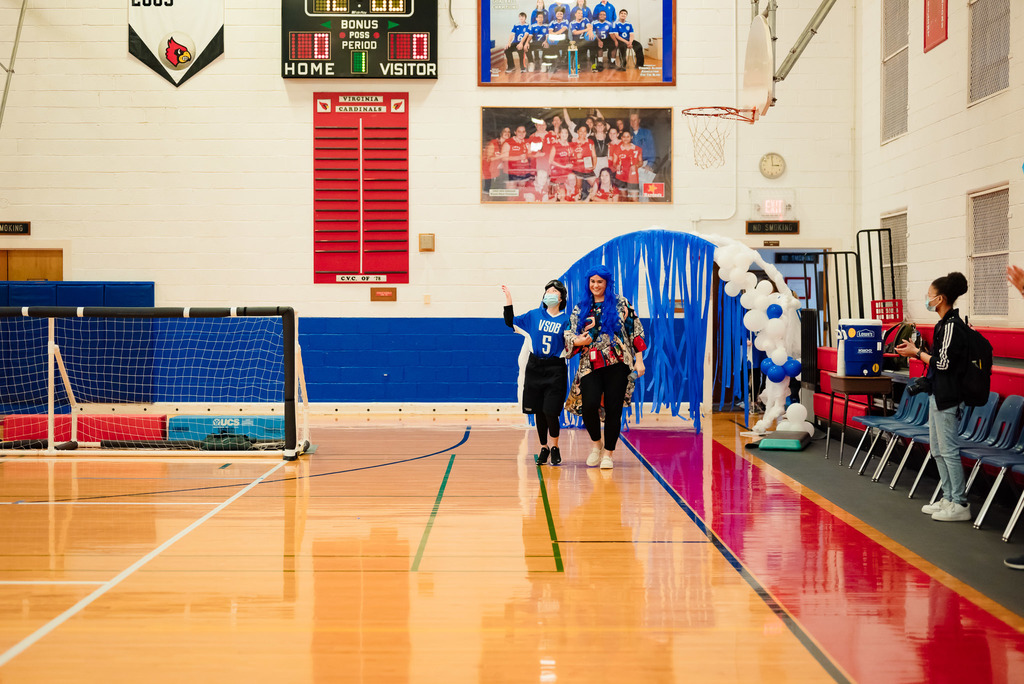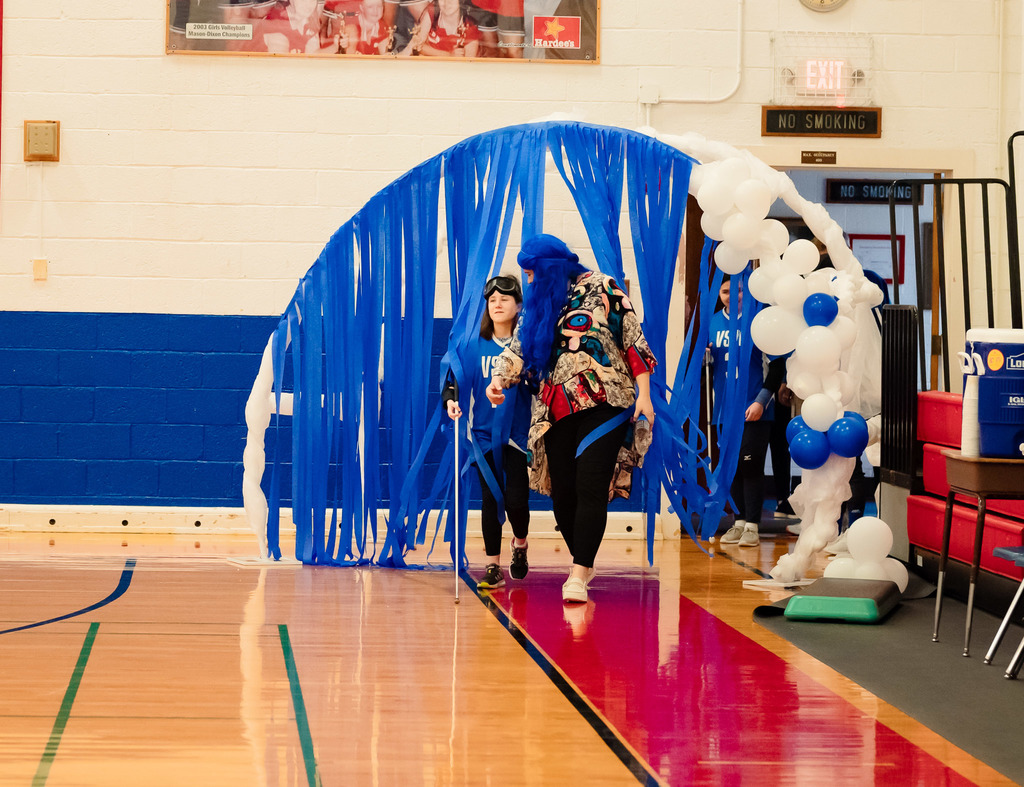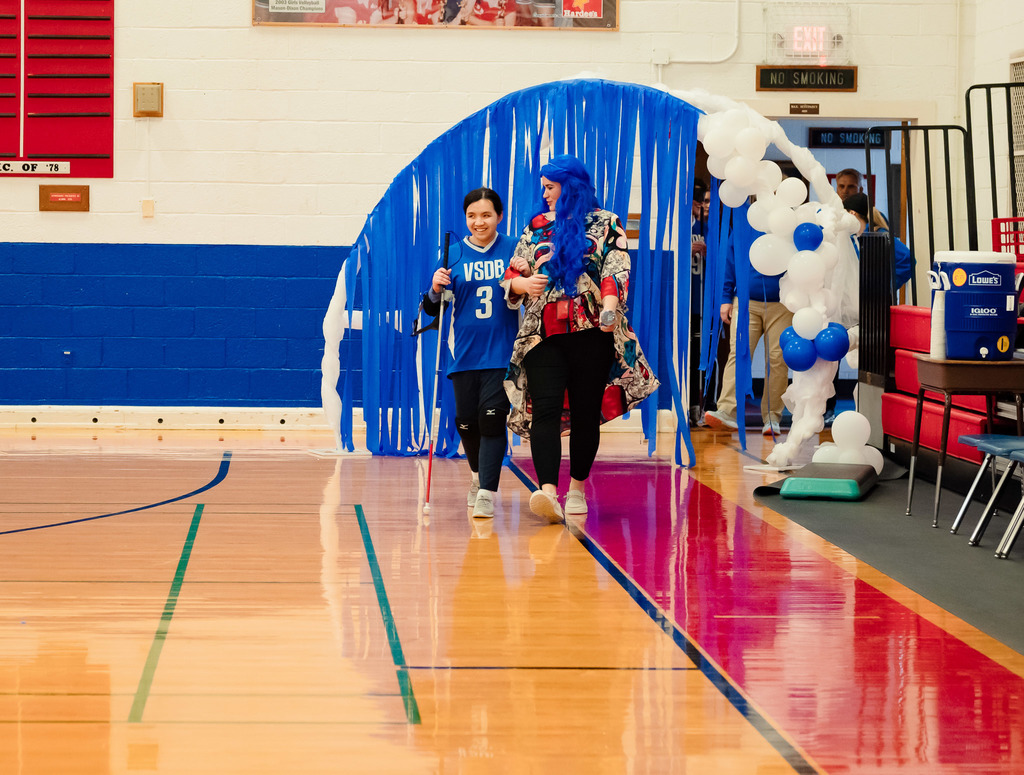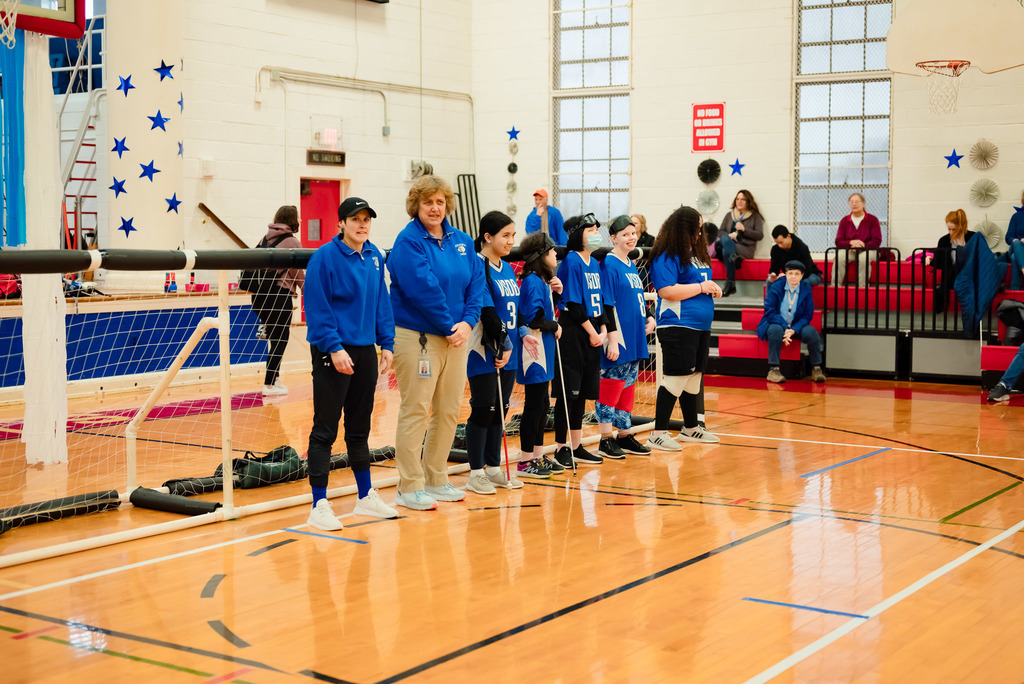 How does VSDB ensure our blind students enjoy "the wave"? We pass out a long piece of fabric and ask everyone to hold it, then the first person is tapped as an indication to start the wave, and everyone raises their arms as they feel the fabric lift from the person beside them!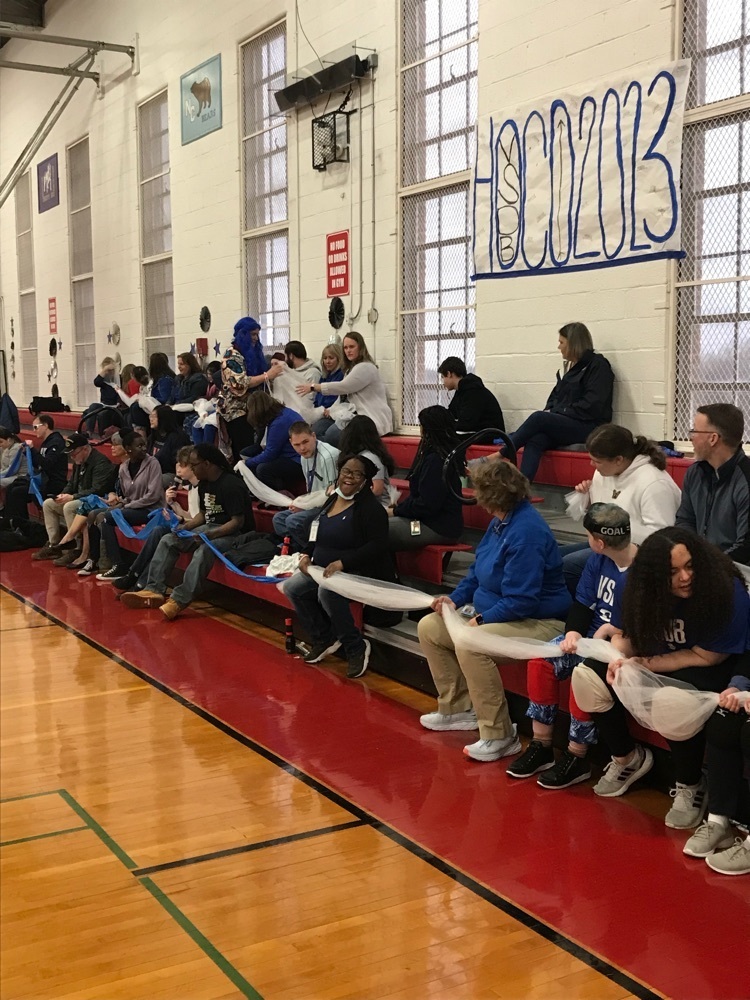 Goalball is a sport for the blind and visually impaired; played at local, state, national, and international levels. VSDB is hosting six blind schools from along the east coast to compete in a thrilling Goalball tournament and we want to give YOU the opportunity to join us! If you are a student in Virginia aged 5-21, meet the definition of blind or visually impaired and would like to experience Goalball, please attend our clinic. Participants will learn the sport of Goalball, techniques and skills to play, and then participate in our tournament! Lunch and dinner will be provided for participants and the first 30 registrants will receive a tournament t-shirt. Register by March 10: scan the QR code or bit.ly/vsdbgoalball For questions, comments, or to change your registration, please contact Julie Saum at (540) 324-8316 or
julie.saum@vsdb.k12.va.us
VSDB is proud to be internationally recognized for its Blind Soccer Team. AJ+, a subsidiary of an international media source, Al Jazeera Media Network.focuses on news, current affairs, and happenings around the world. AJ+ visited VSDB on several occasions in order to compile this mini documentary (10 minutes long) regarding VSDB's Blind Soccer and the Blind experience. Many thanks to Imaeyen Ibanga, the reporter from AJ +, for her interest in VSDB and her insightful perspective and creativity in making the video!
https://youtu.be/-10as05k3us
Homecoming Spirit Week Day 5 - Jingle Day We had so much fun with this day that we forgot to take a lot of pictures 🔔🔔 The sounds of bells and keychains jingling could be heard all around campus!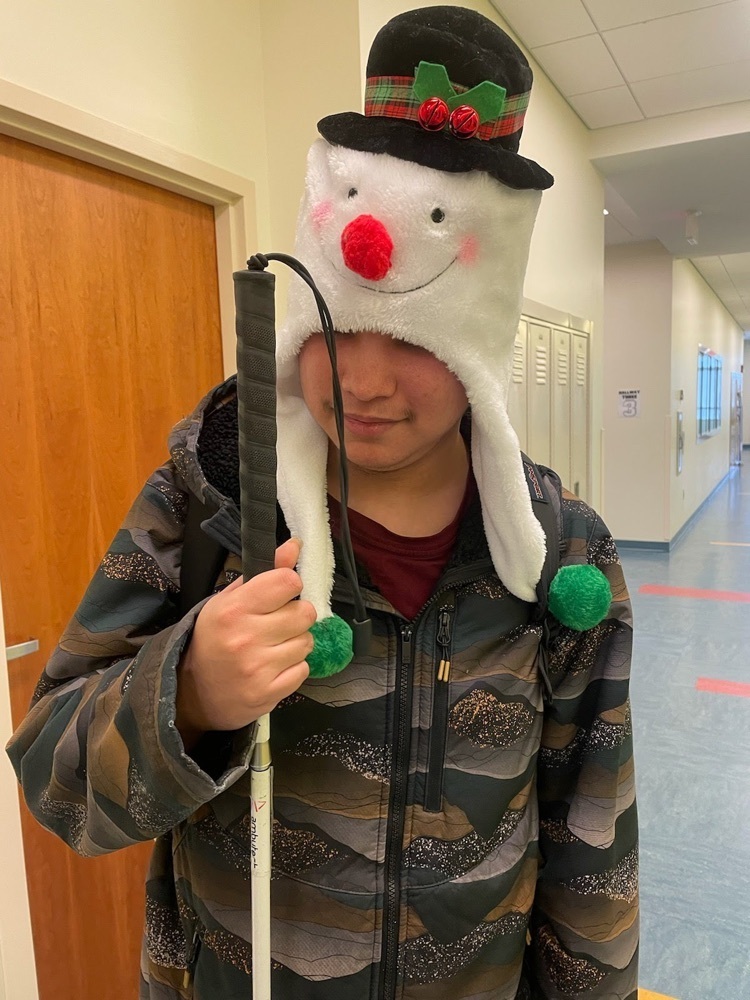 Whew!! Today was an exciting day. We had our pep rally to support the Goalball teams, followed by the Goalball games. Everyone had a GREAT time. Huge thanks to all of the staff who worked so hard to prepare the pep rally for our students and athletes! Great games VSDB and WVSDB!!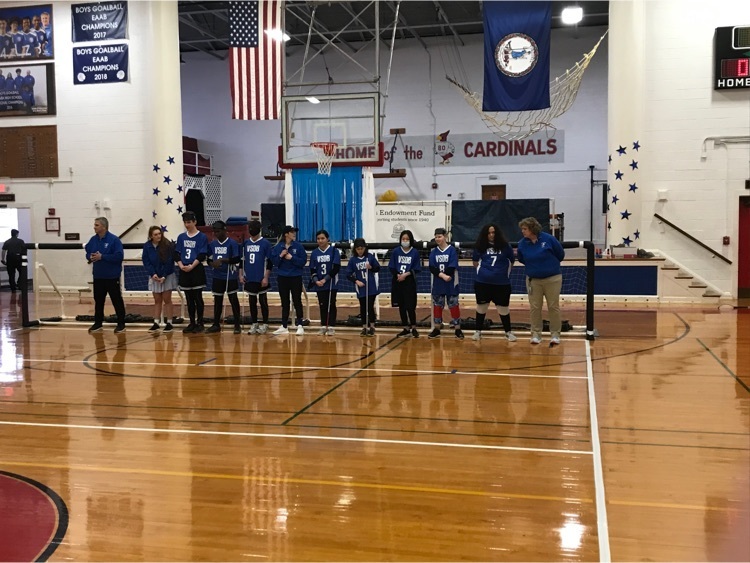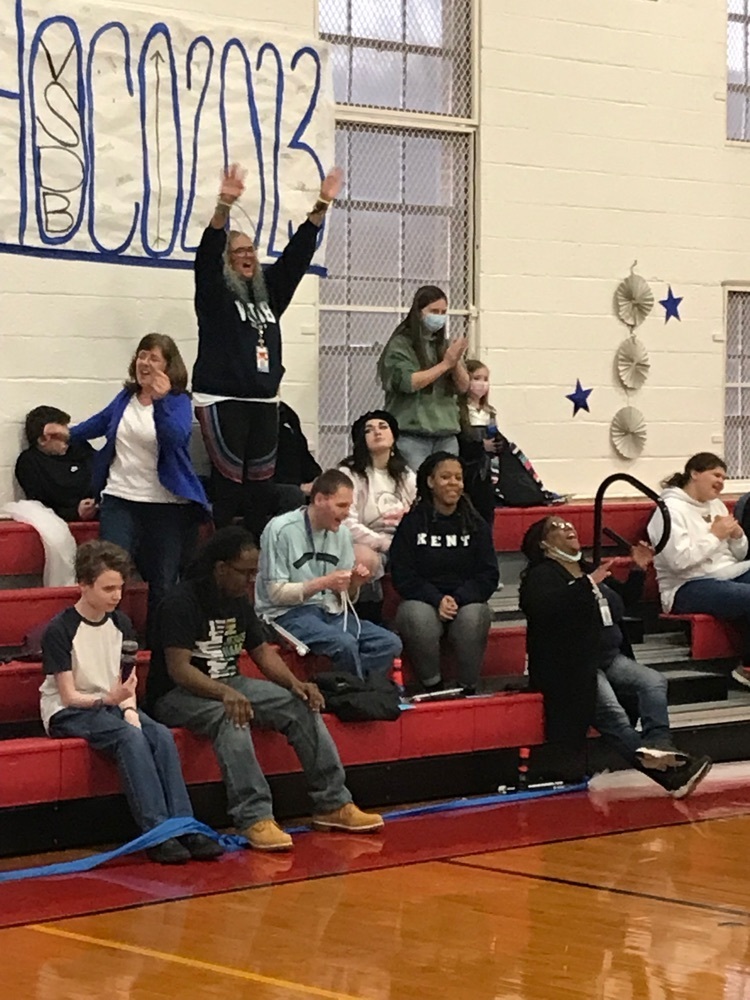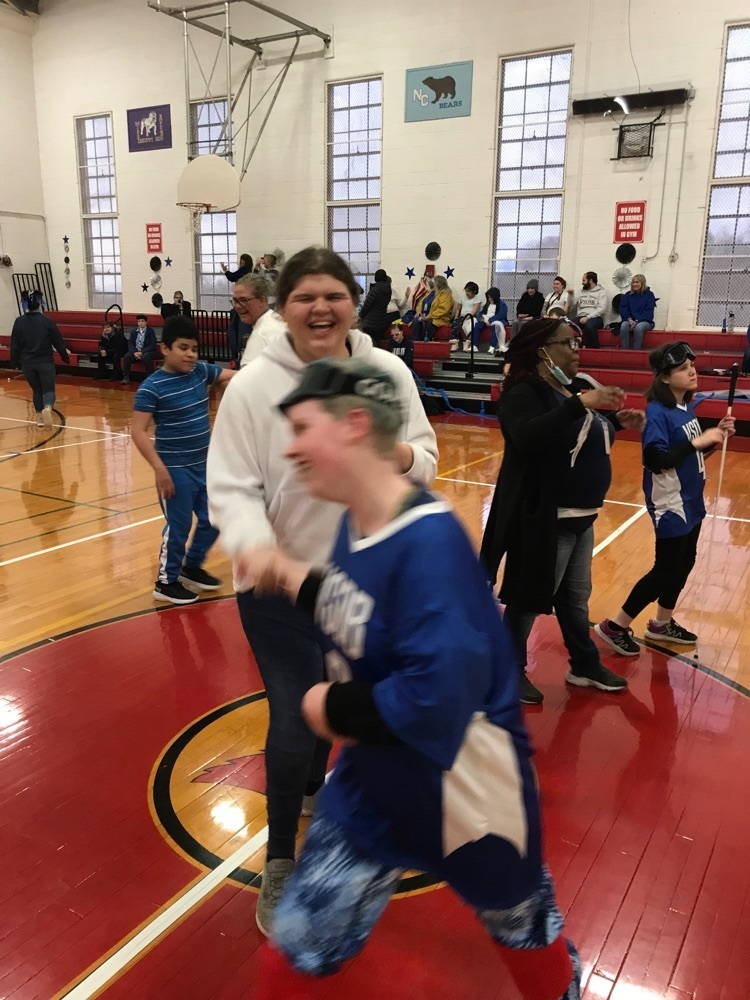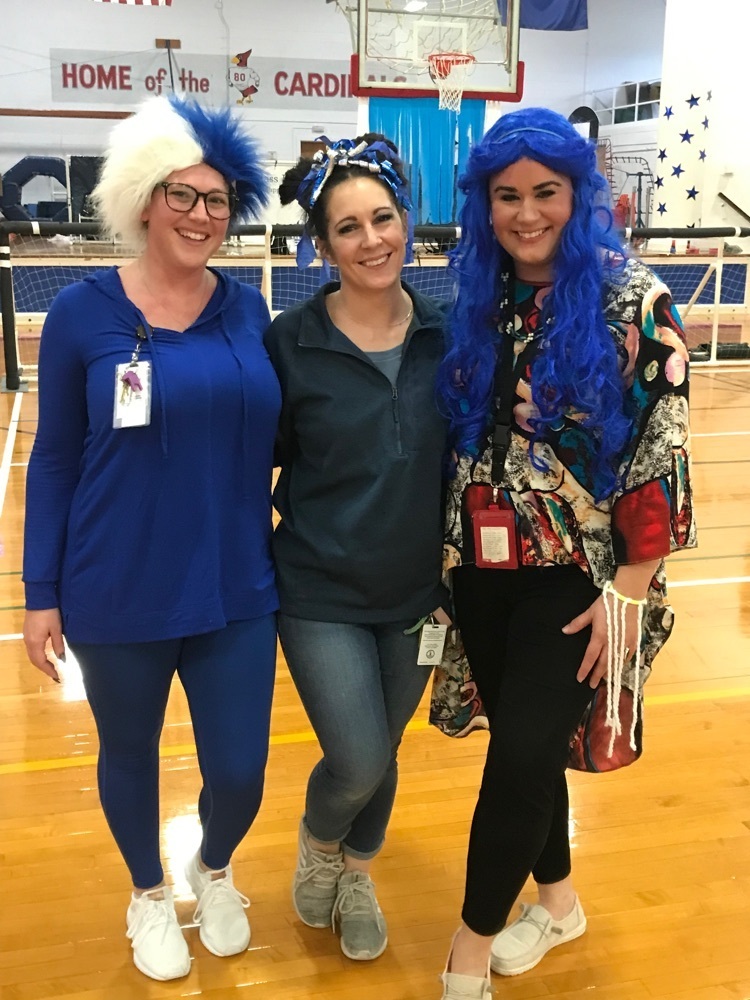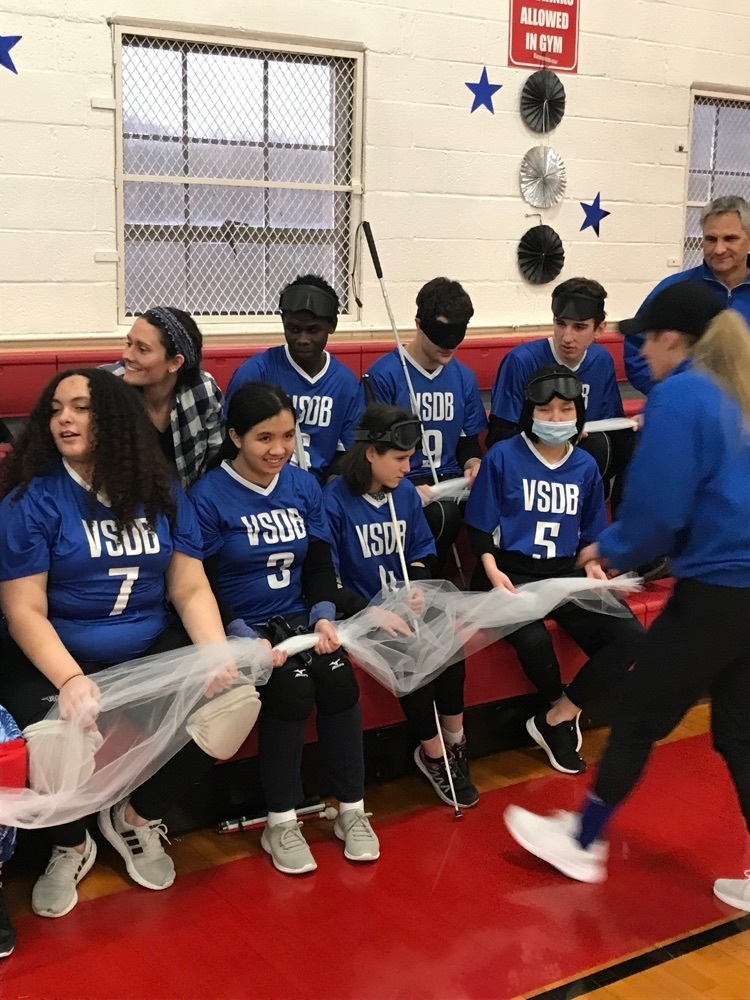 Homecoming Spirit Week Day 4 - Blue and White Day Wow! Our staff and students showed up strong in support of the Goalball teams today. Check out all the BLUE and WHITE!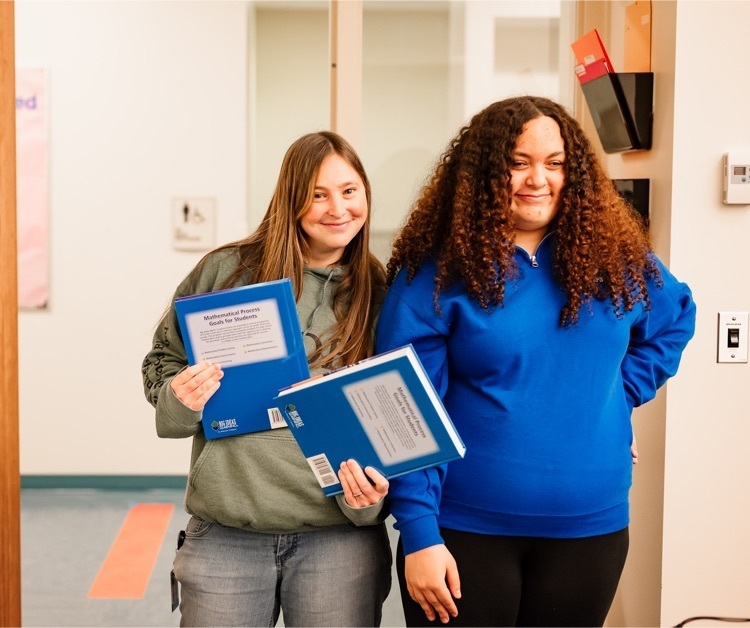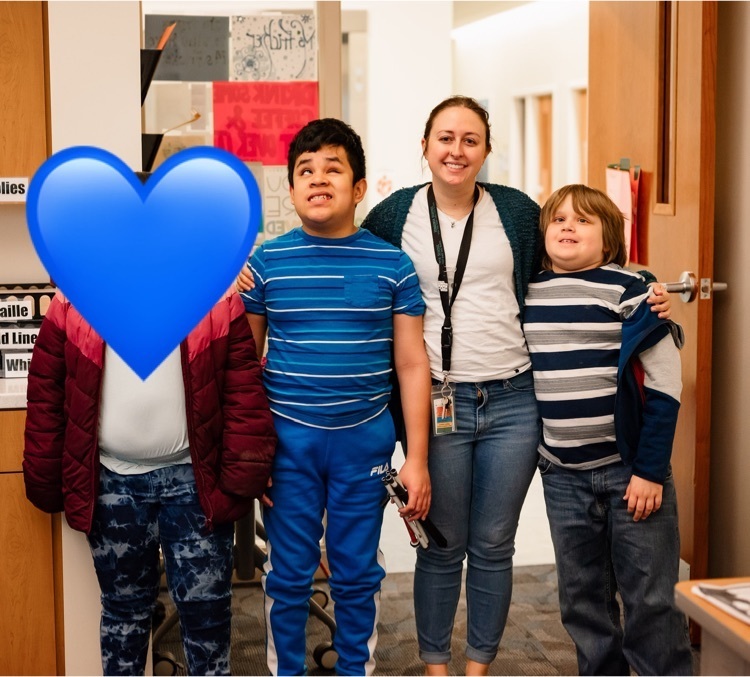 Our student athletes were so surprised and excited by their locker decorations this morning! One even said she almost cried with excitement!!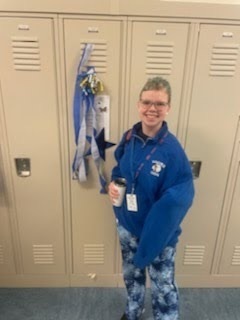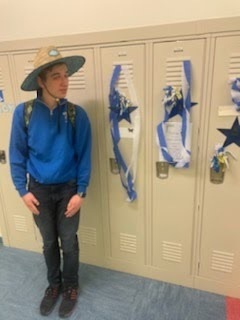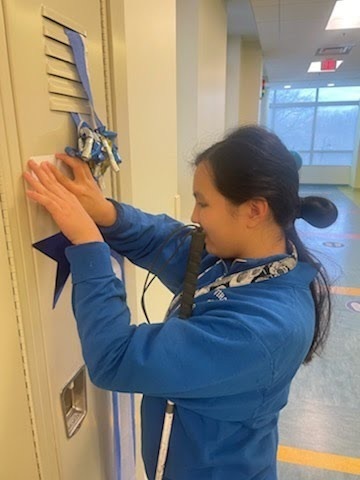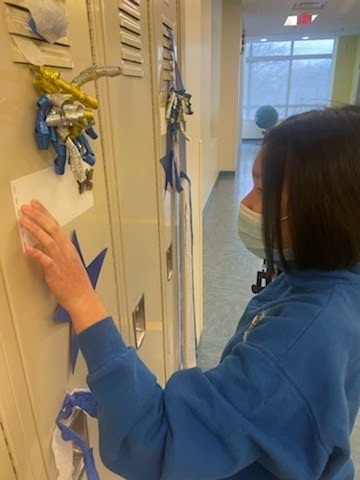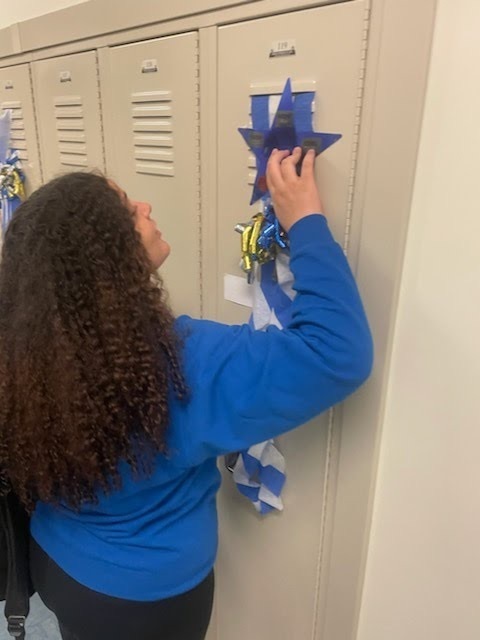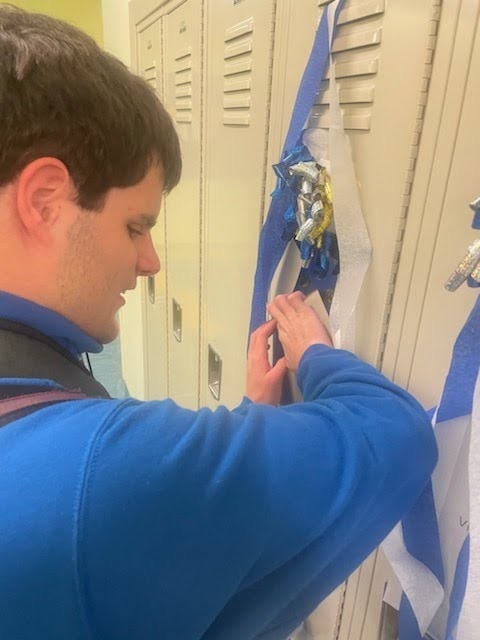 After classes ended for the day yesterday (and we were sure the coast was clear) several sneaky staff decorated our Goalball athletes' lockers as a surprise for them to find this morning!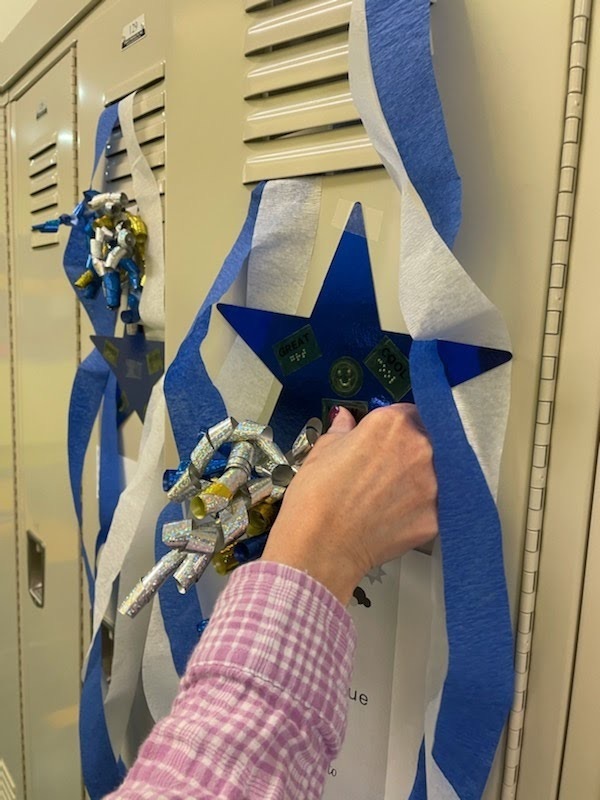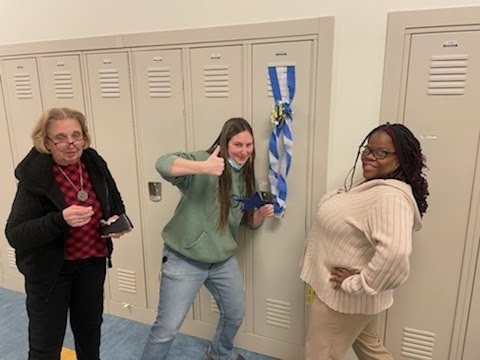 Homecoming Spirit Week Day 3 - Fuzzy Day! Students and staff spent the day in our fuzziest clothes and accessories- some with quite a creative flair!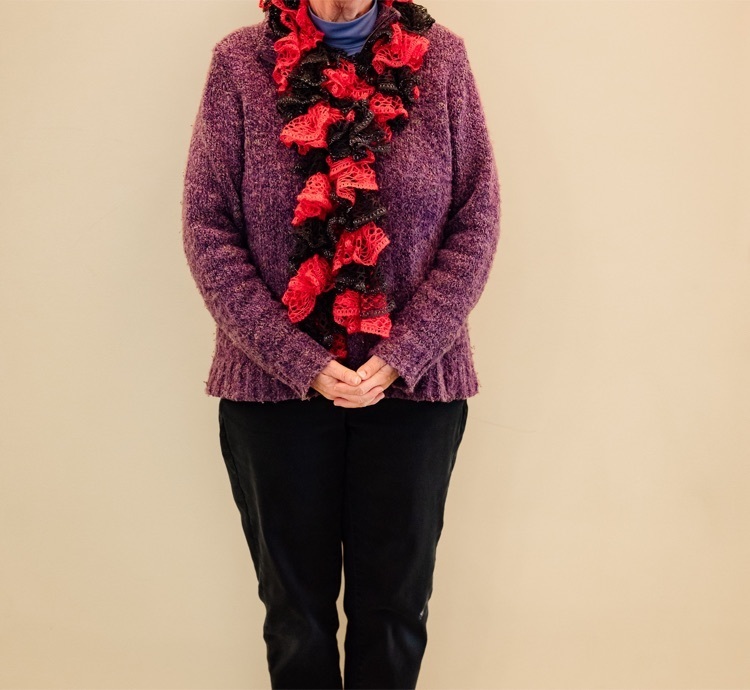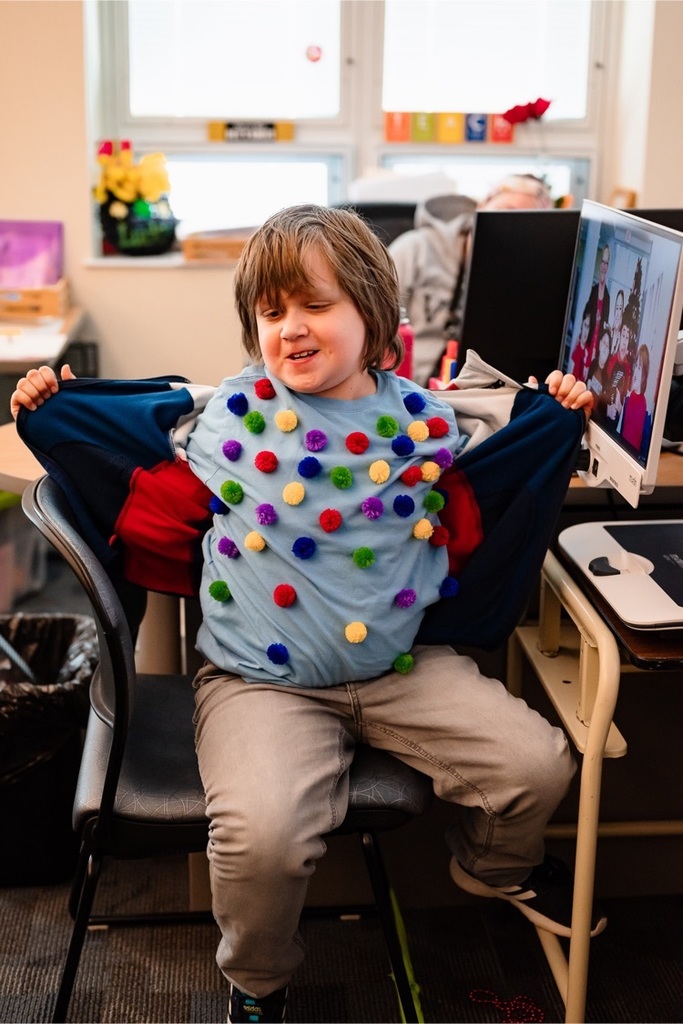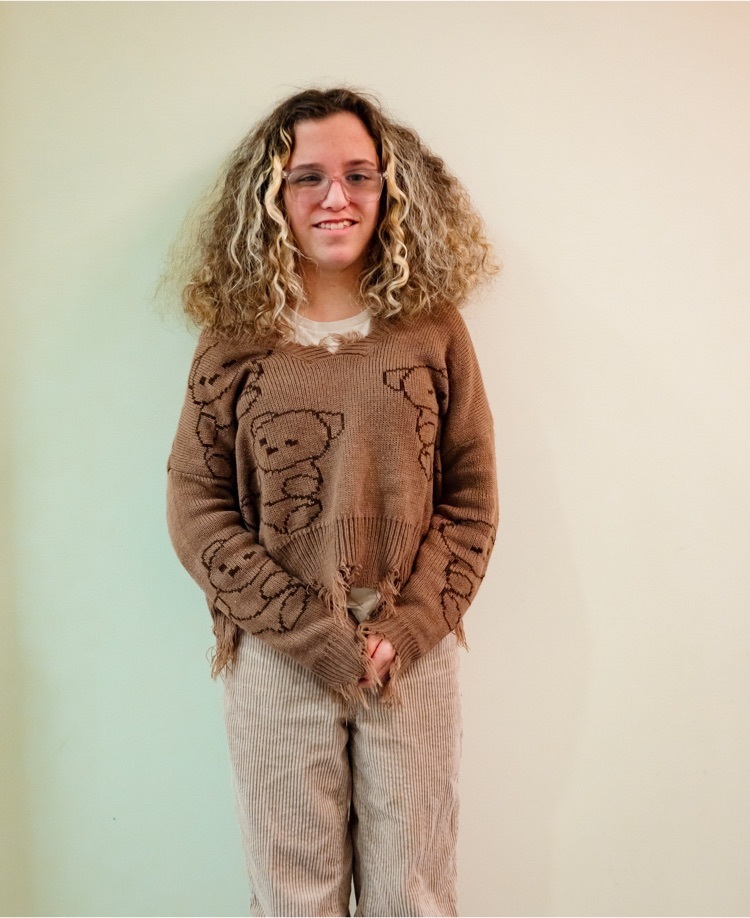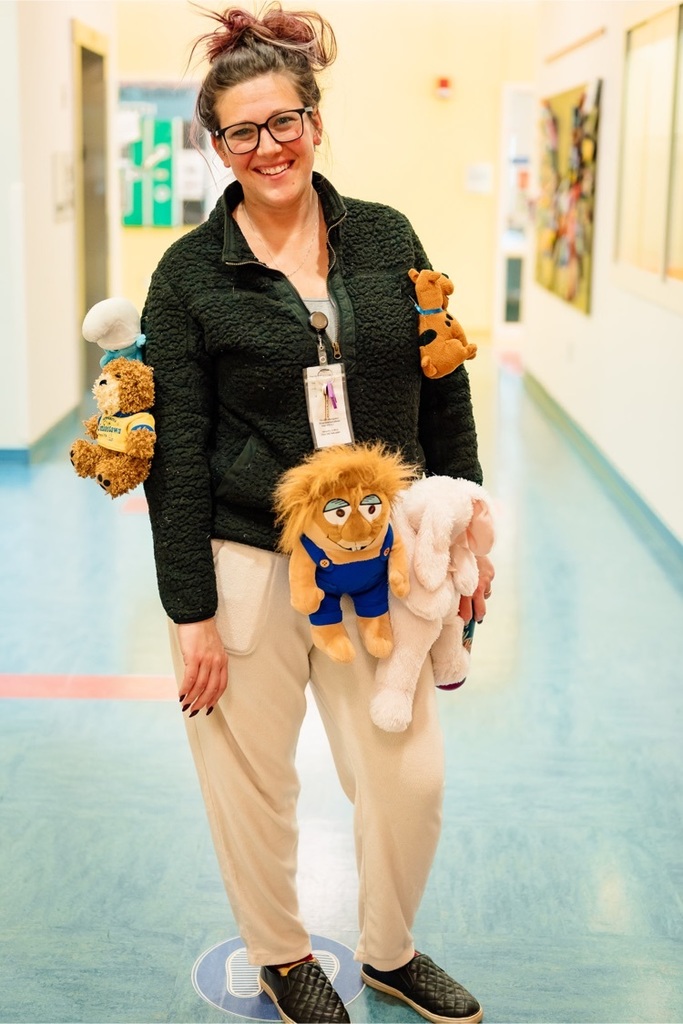 Virginia Governor Youngkin declared today, February 15, 2023, School Resource Officer Appreciation Day and we are thrilled to take this opportunity to recognize VSDB's Public Safety department. These men and women protect and serve the VSDB campus 24/7.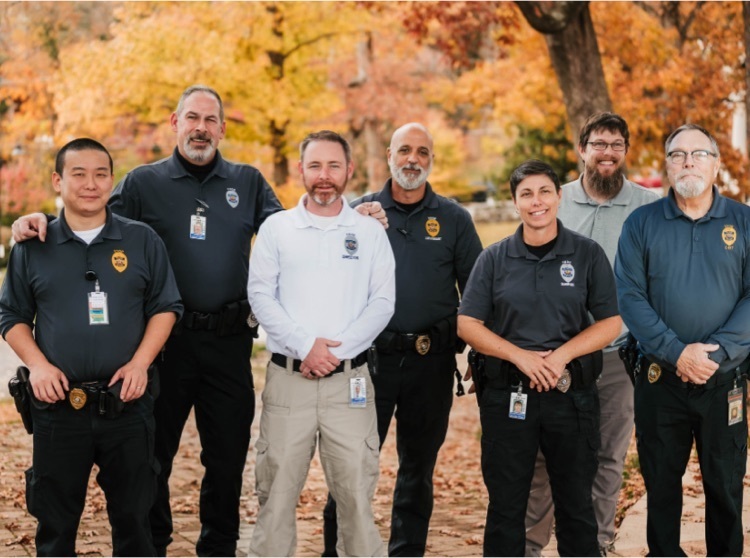 Our residential program hosted a Valentine's dance yesterday evening! The students had a great time!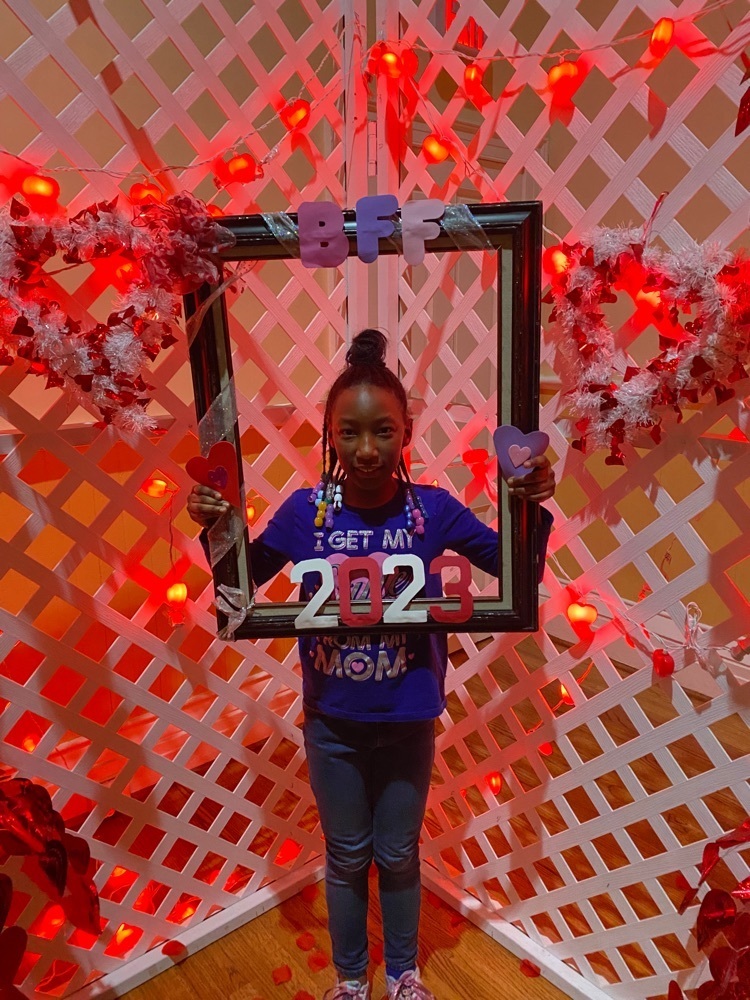 Happy Valentine's Day from VSDB! Our staff and students all over campus participated in the Blind Department Spirit Week Red/Character Day. Our pre-K students have also started to receive letters from the community and they are SO EXCITED.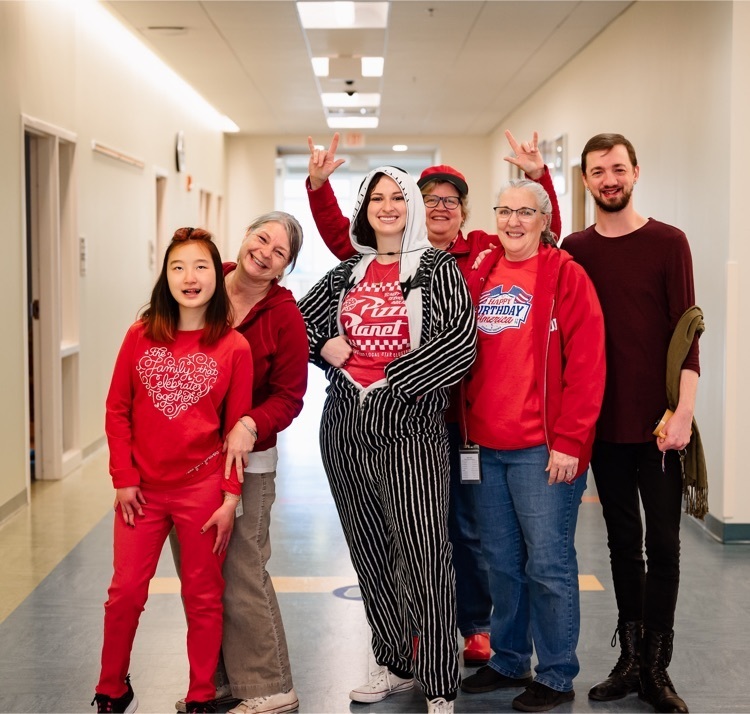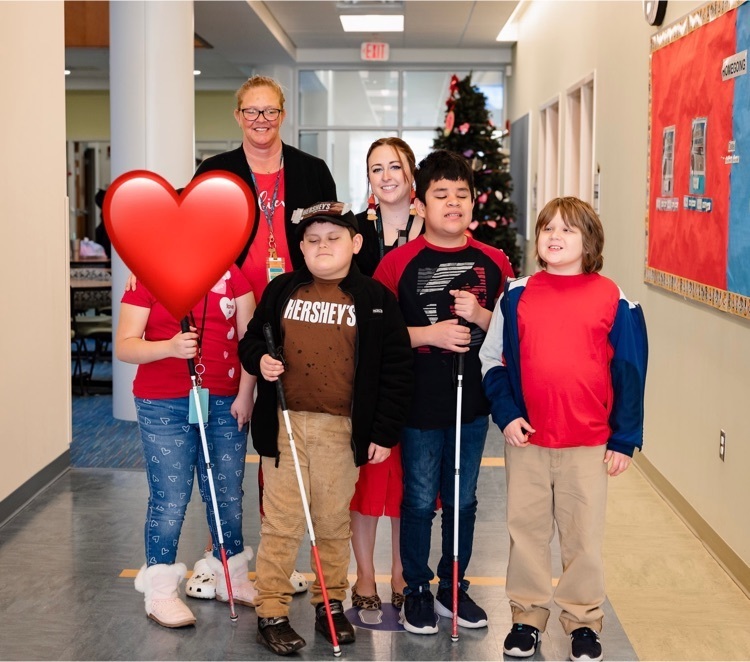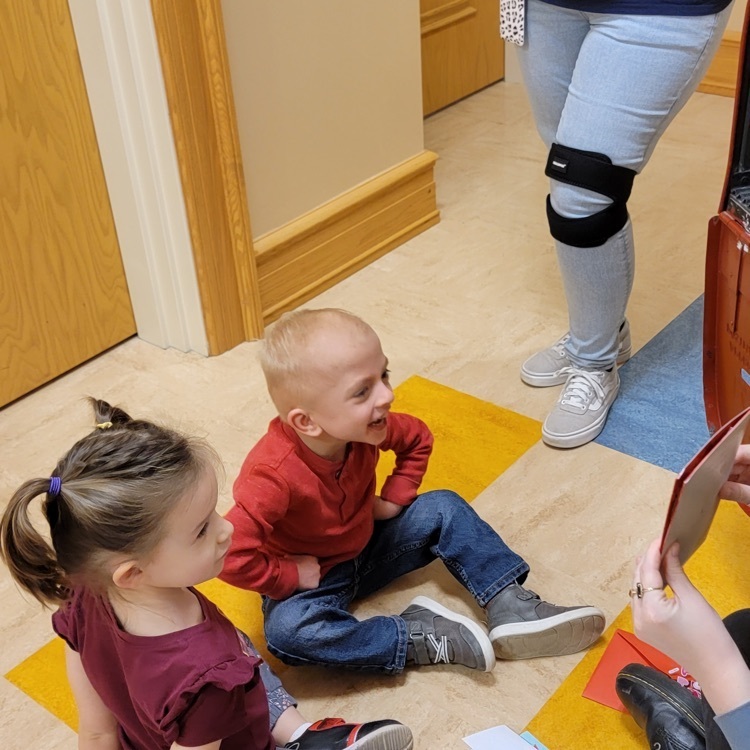 Happy Valentine's Day from VSDB! Our staff and students all over campus participated in the Blind Department Spirit Week Red/Character Day. Our pre-K students have also started to receive letters from the community and they are SO EXCITED.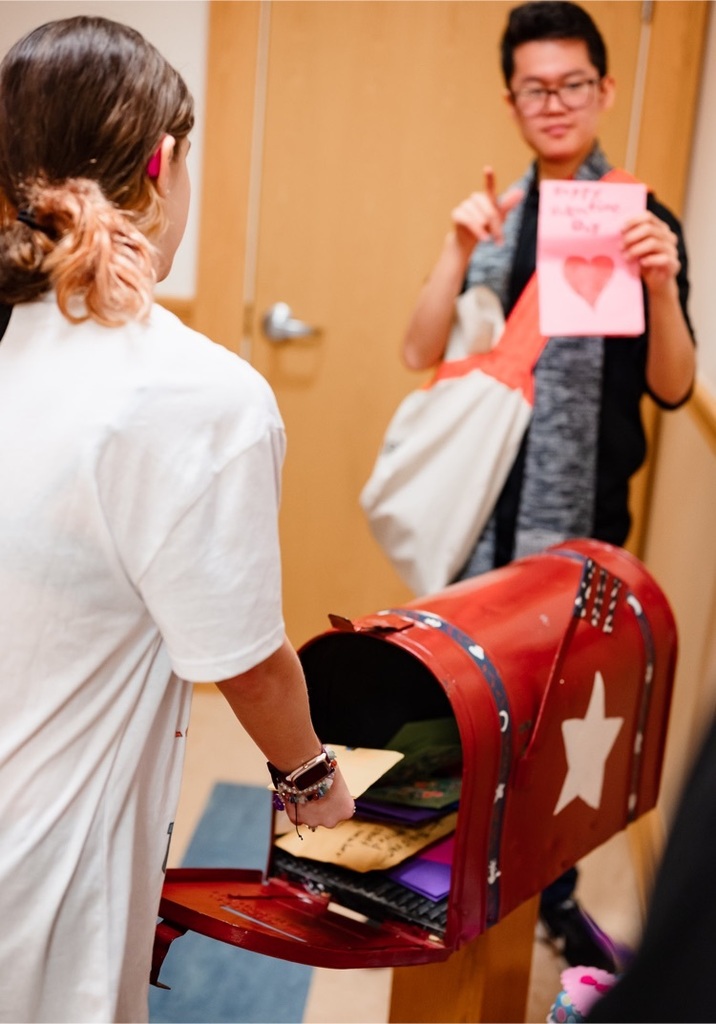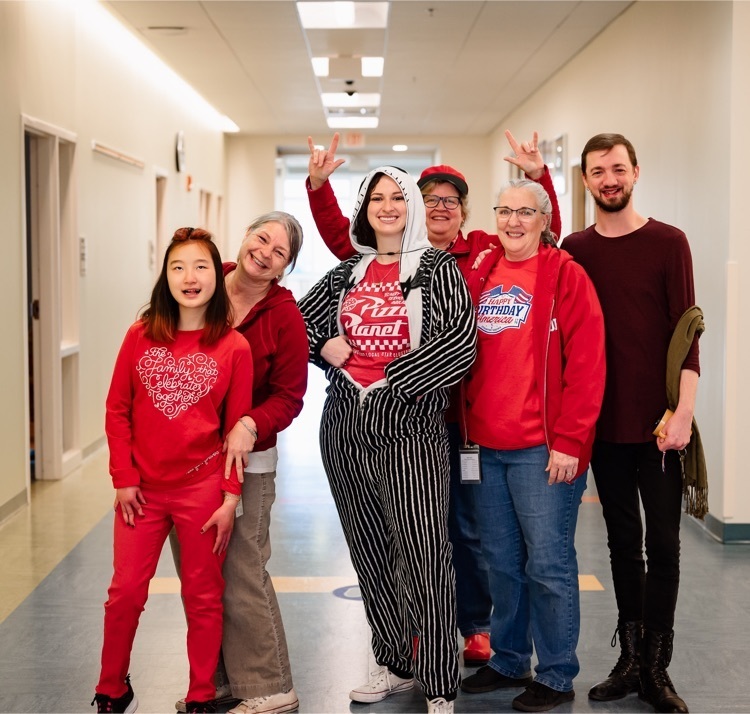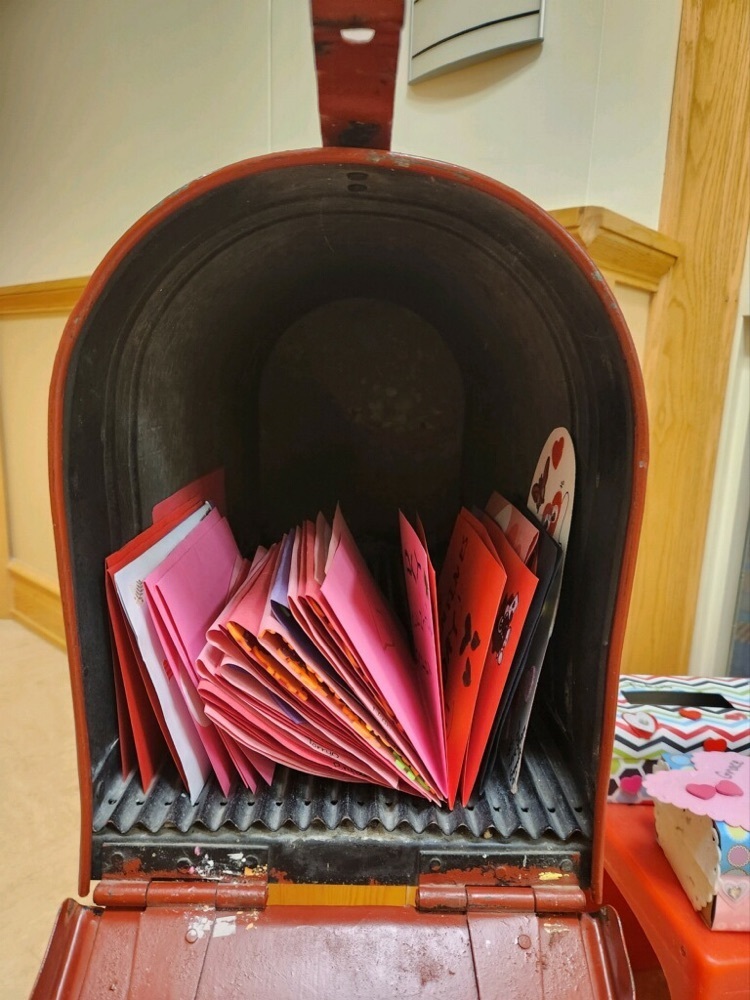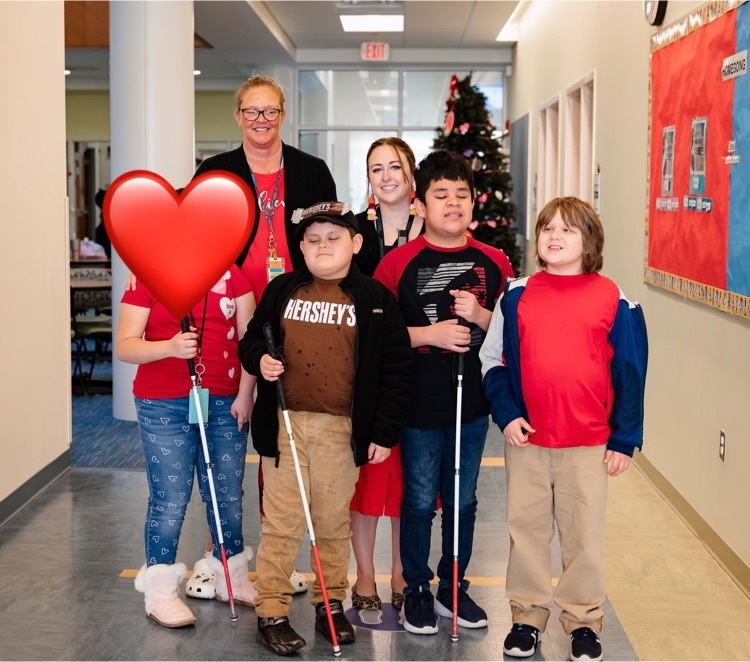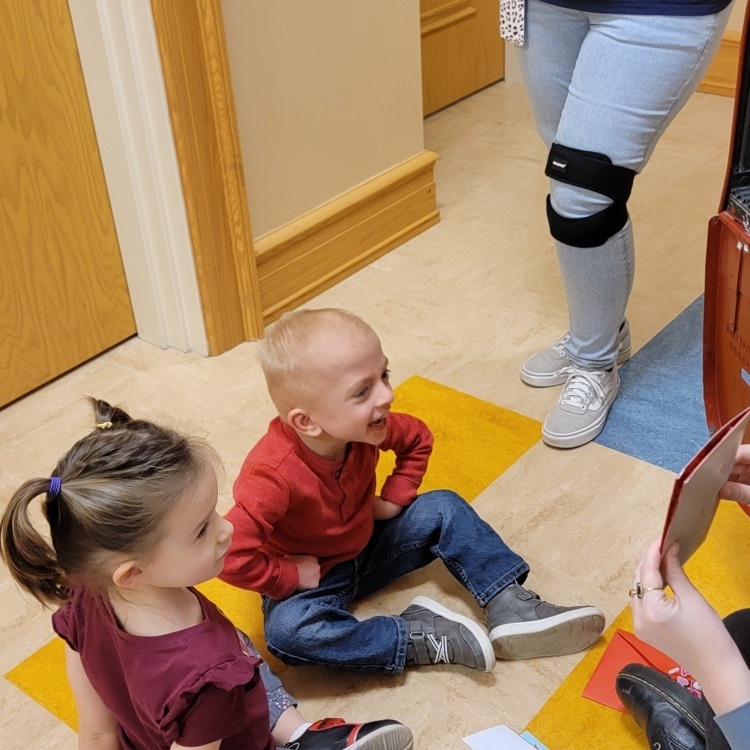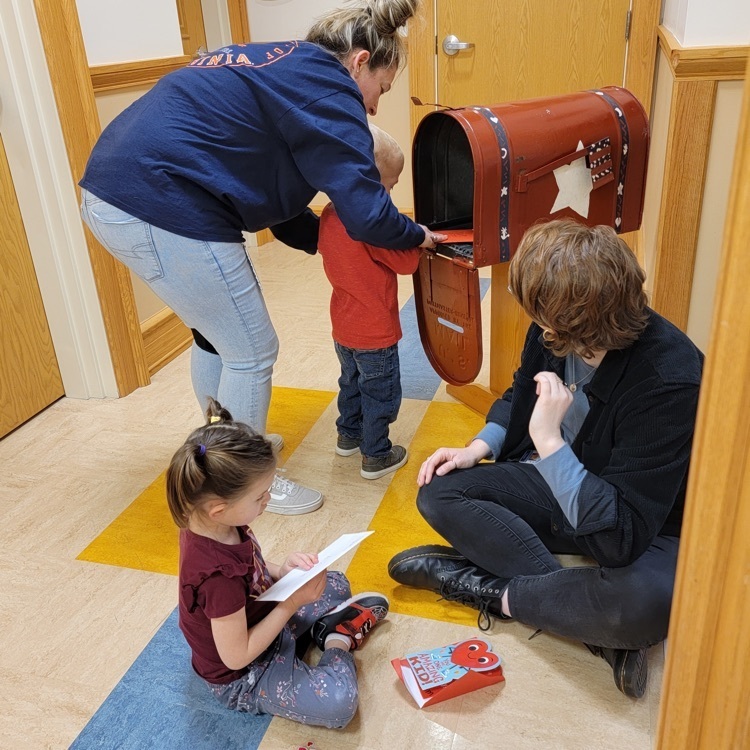 Homecoming Spirit Week Day 2 - Character or Red Day Our campus was full of interesting characters and a LOT of red today! Staff and students enjoyed dressing up for the theme.