Today, November 15, is VSDB's birthday!! Please join us in celebrating the legacy that has carried VSDB through 184 years and still going strong. To all of our VSDB family, THANK YOU!

Check out this update from our music teacher, Mr. Buchanan, about district choir! As he shared the results with the students, our school photographer was there to catch some candid shots. Scroll to the end to see their reactions to the news. As you all might know we took four students to audition for district choir this year. This is an event that all schools in our district participate in to showcase the vocal talent in our classroom. Last year we were able to get two students into the event with one alternate. This year, just like last year, we went into the auditions with the goal of showing what we could do. This year the piece was very challenging and we only expected to use it as a learning experience. However, I am pleased to announce that we have 3 students representing our school with one hopeful first alternate. As a second year music teacher I can't fully express the amount of pride I feel for each of these students. I know that through the nerves that all of us felt the day of the audition. These students will have the experience of a lifetime as they are not judged by what they can't do but rather what they can do and, through this, build the confidence nessesarry to achieve things they never thought possible. Please join me in celebrating our 2023 district choir representatives Amayah Hall, Charlotte Sterling, Nikita Razinkov as well as our first alternate tenor Jacob Warner.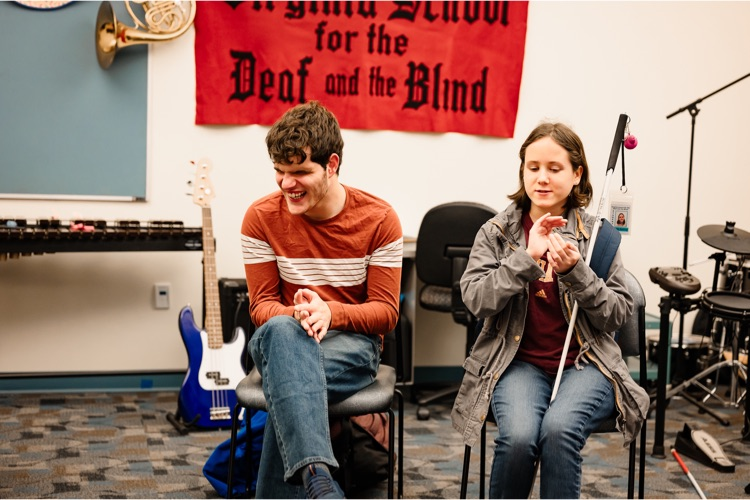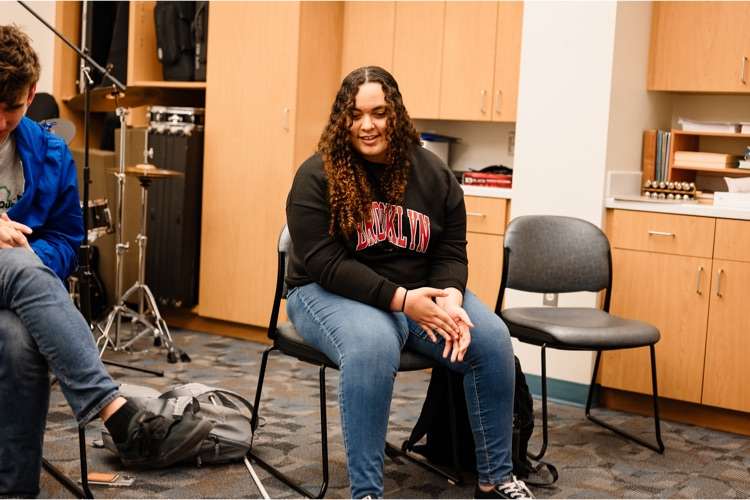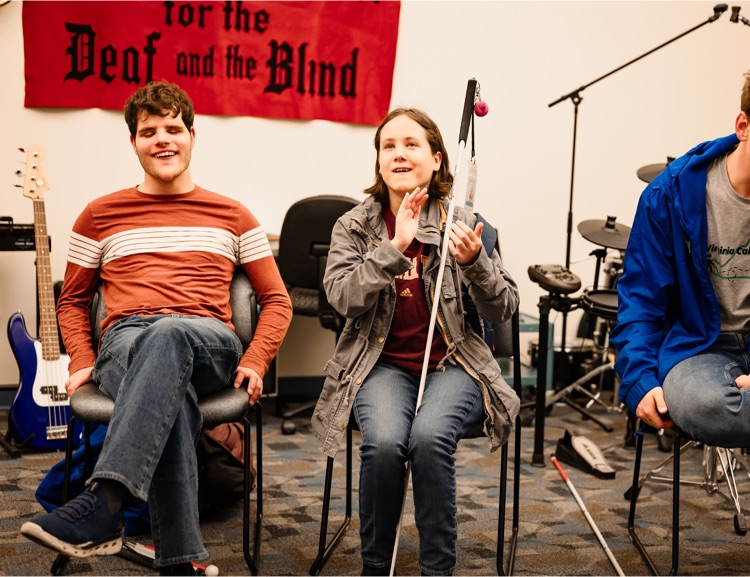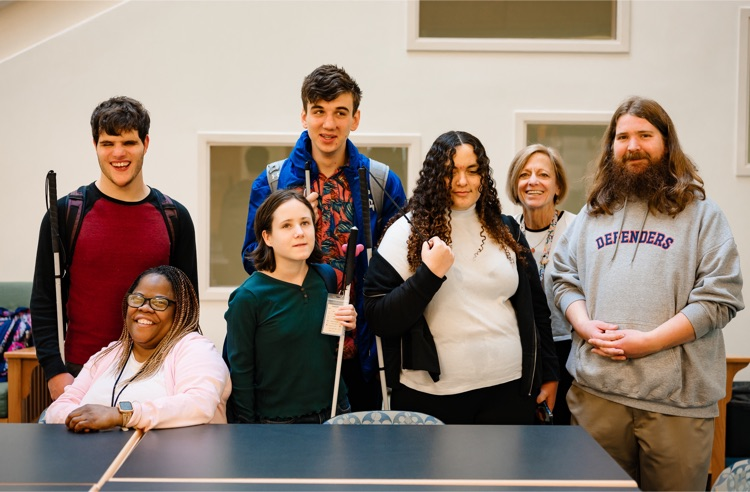 We hope you're ready, because basketball starts TODAY as VSDB takes on NCSD at 4:00 and 5:30 pm!!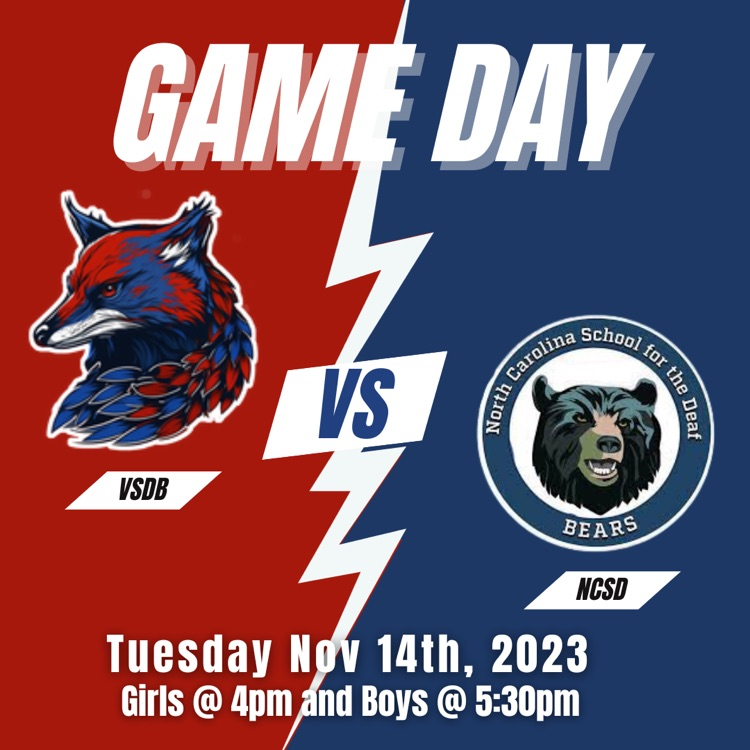 Happy Veterans Day! VSDB would like to extend appreciation to all who have served to protect our country. On Thursday, VSDB held a ceremony to recognize our veterans. The students opened the ceremony with the Pledge of Allegiance and then learned about the meaning of Veterans Day. As we recognized our employees who are veterans, they had the opportunity to share about their service and students and staff had the opportunity to ask questions to learn more. We really enjoyed this opportunity to learn more about our veterans! Only two of our veterans were able to attend the ceremony, so the others will be recognized individually. VSDB students leading the Pledge of Allegiance:
https://youtu.be/nXGbYxJn8jg?feature=shared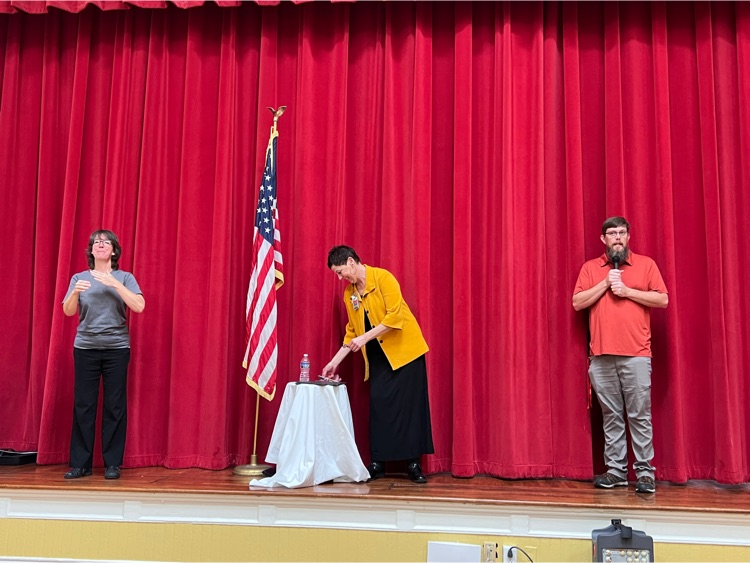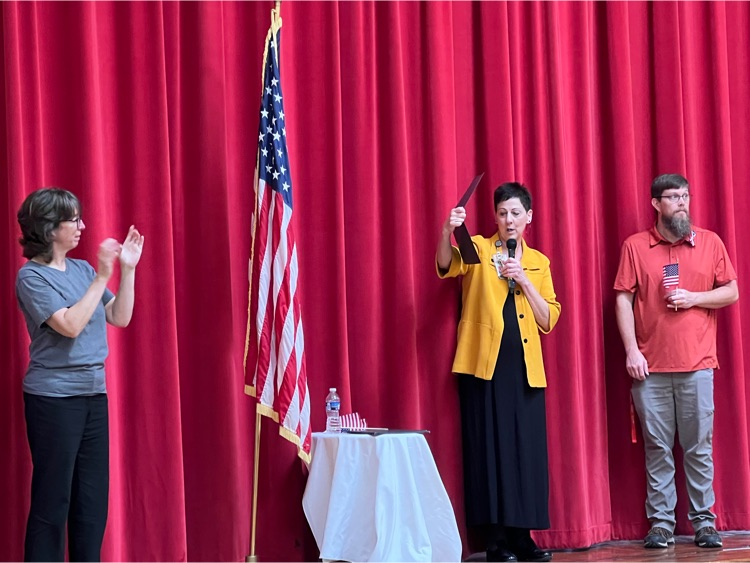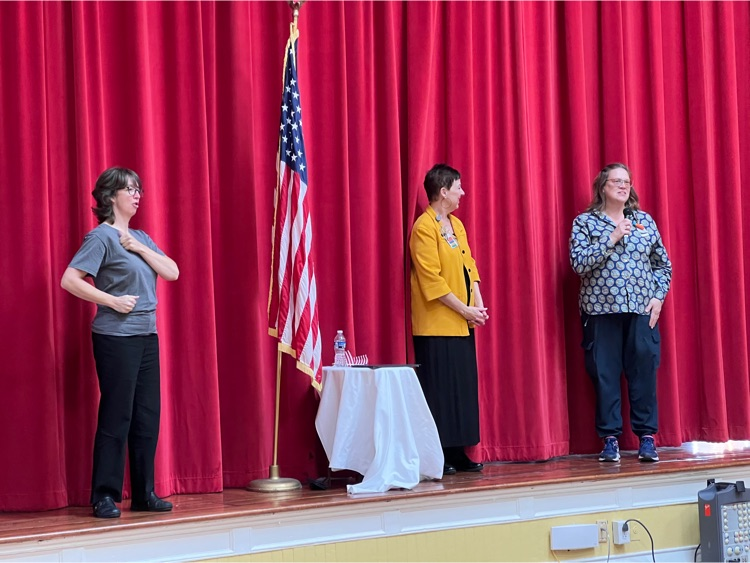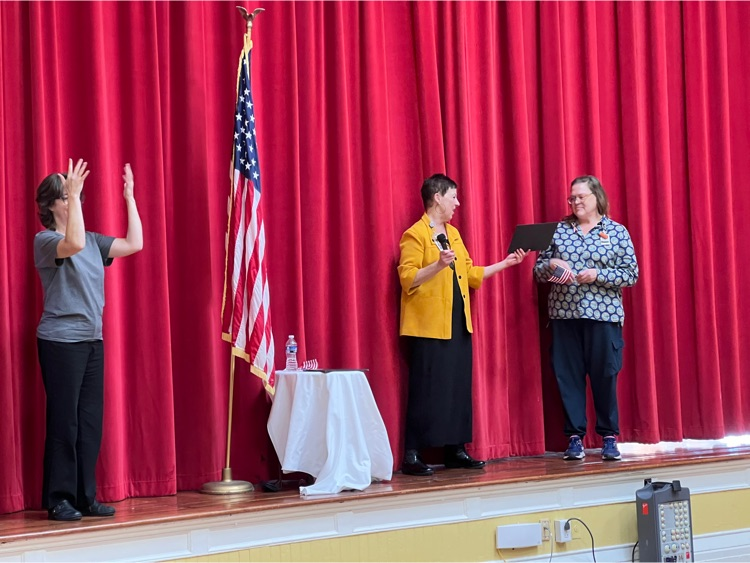 Today's story is The Good Egg by John Jory and Pete Oswald. We hope you will join us at 4:00 for ASL and spoken English or at 4:30 for a read aloud with picture descriptions. No registration required, join us live at bit.ly/vsdbstory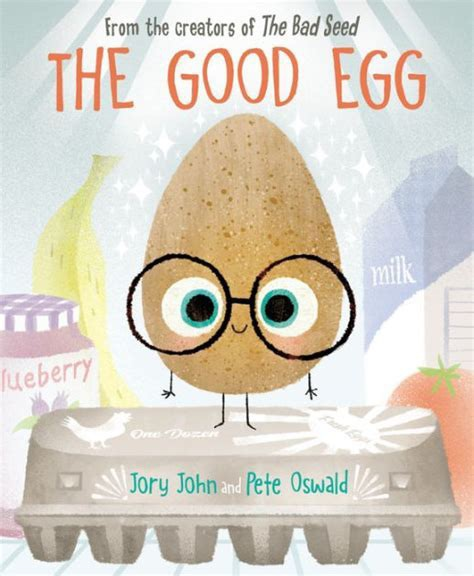 Reminder :: Save the date and mark your calendars for the first game on November 14, 2023 @ VSDB. Join us next Tuesday to cheer for our VSDB Boys and Girls teams as they take on NCSD!

Join us in wishing four of our students, Amayah, Charlotte, Jacob, and Nikita, good luck in district choir auditions tomorrow. We may have snuck in on some rehearsals and, let us tell you, their voices sound lovely! We are so proud of you and know you will do well tomorrow.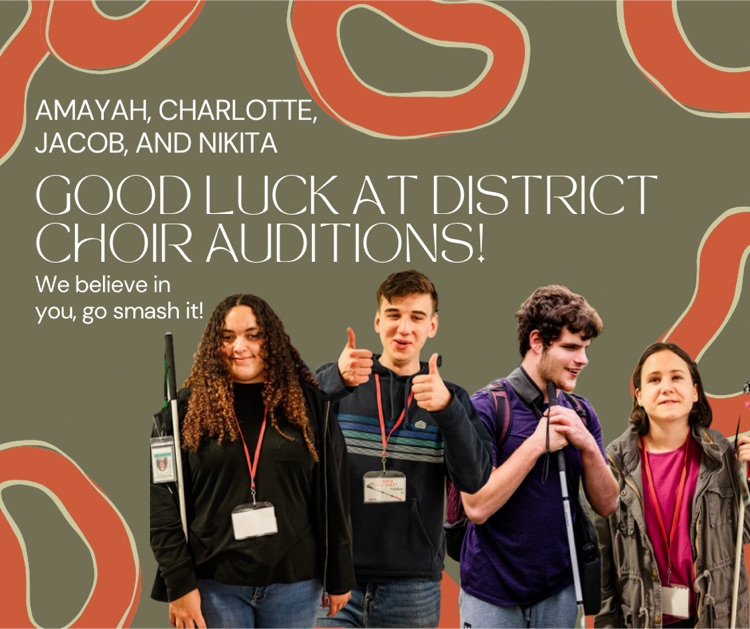 Our residential program is so dynamic! One of the residential advisors got out a medicine ball and worked with the boys on his floor to get some exercise while having fun!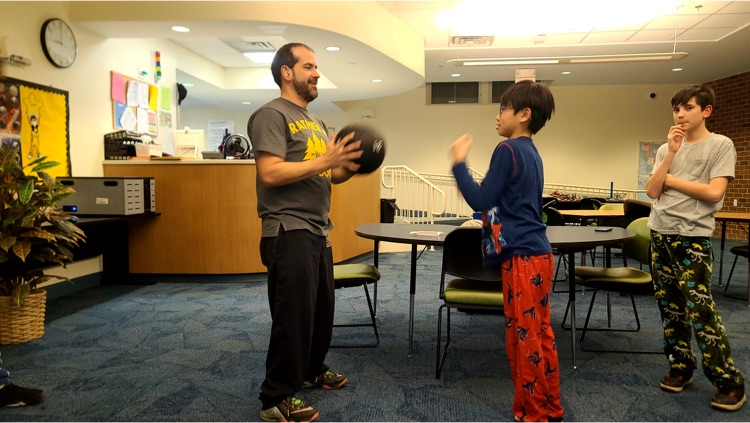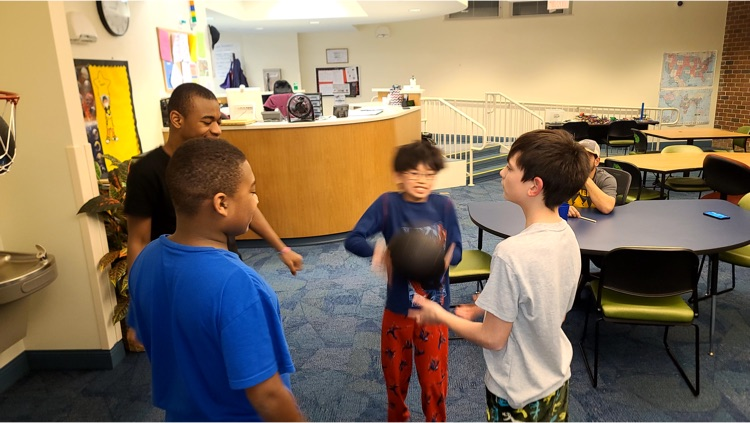 Gooooooooood morning! We hope everyone was able to take advantage of the extra hour of sleep (or at least used that hour to do something enjoyable, like a peaceful cup of coffee during sunrise). Speaking of sunrise, one of our staff captured this beautiful photo of the newly renovated Main Hall as the sun rose in the background.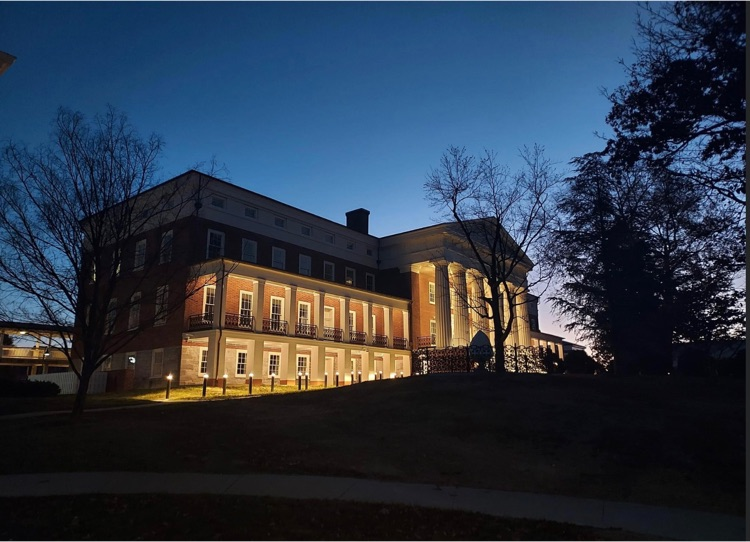 Congratulations to Nikita and Amayah, who made the All American Squad during the Nationals tournament!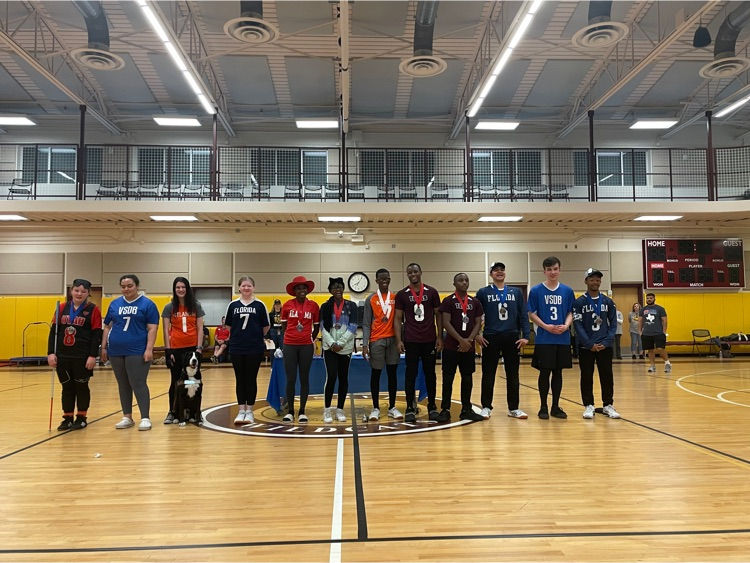 Don't forget, it's time to "fall back" this weekend, as Daylight Saving Time comes to an end. A helpful reminder is to check your smoke and carbon monoxide alarms when you check your clocks.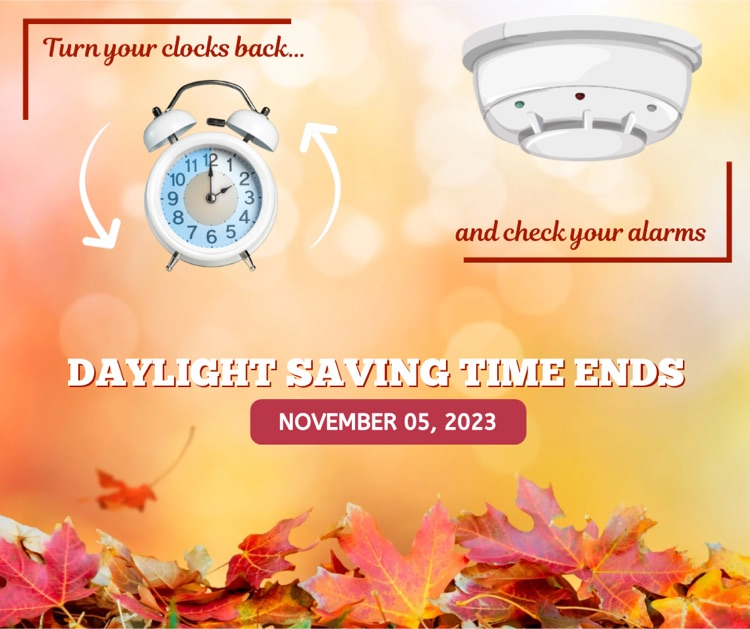 There has been a change to the Goalball schedule today. (All times are listed in ET) Quarterfinals: VSDB Girls will play at 11:00 against Georgia VSDB Boys will play at 12:45 Utah Semifinals: 3:00 Girls - Alabama vs. Winner of Florida vs. Virginia 3:45 Boys - Florida vs. Winner of Virginia vs. Utah Finals: 10-minute halves 4:30 Women's Bronze Medal Game 5:40 Men's Bronze Medal Game 6:30 Women's Gold Medal Game 7:30 Men's Gold Medal Game The live streaming today will be available on
https://www.tsbvi.edu/enrichment/tsbvi-live-video-stream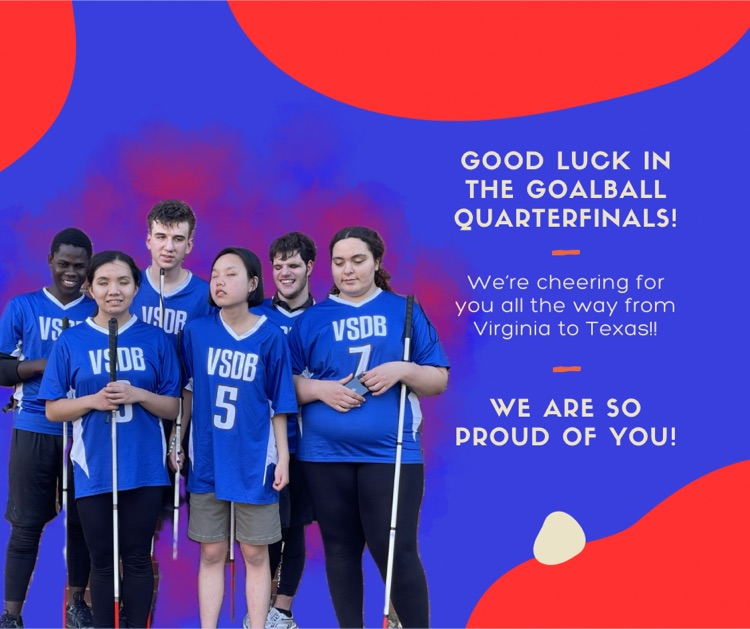 Our students and teachers love the Pen Pal program! In this photo some students in the blind department are working on writing letters to their Pen Pals. This program helps make reading and writing fun! Huge thanks to the VSDB staff who volunteer to be Pen Pals with our students

Updates from Friday's goalball games: Boys lost to Texas 8-12 and tied Kentucky 4-4 Girls won against Atlanta 7-2 and Oklahoma 9-1 Girls play at 11:30 am vs Florida and boys play at 12:15 against Utah. Depending on the outcomes of those games, the girls could play again at 2:30 and the boys at 3:15.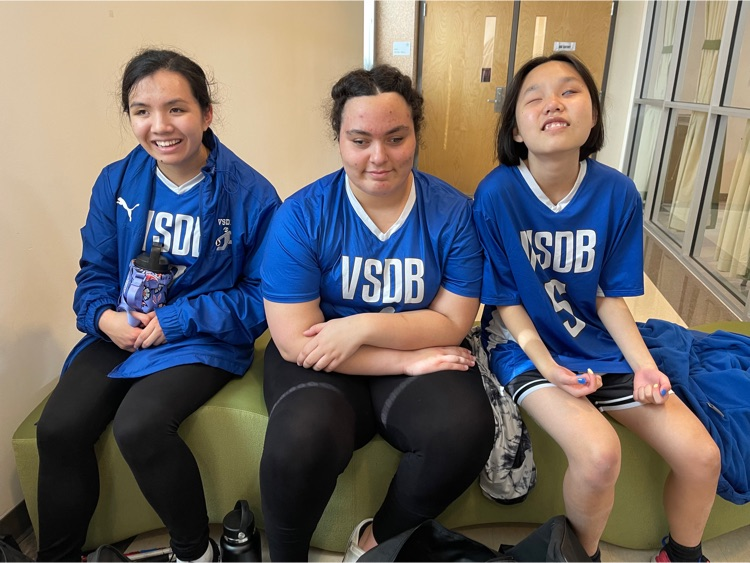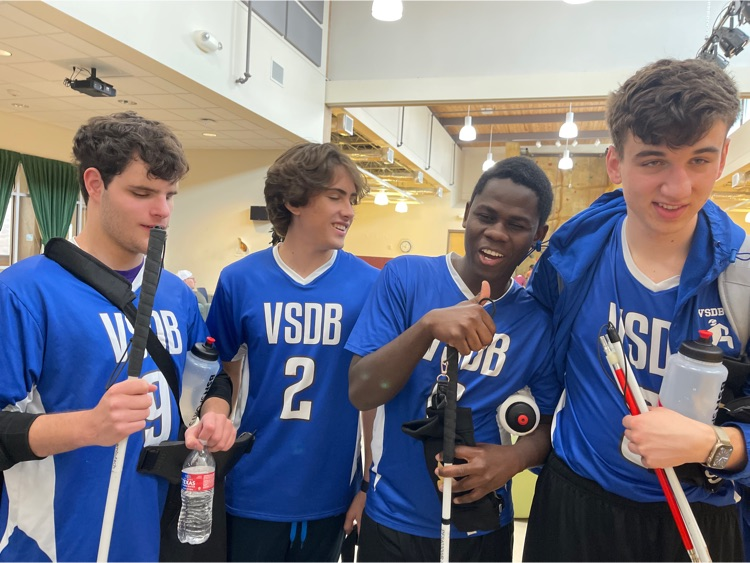 It has been an incredible first two days of goalball, and tomorrow promises to be an exciting day of finals. See below the championship schedule and consolation rounds. (Times are listed in ET) SATURDAY Finals in Big Gym -
https://www.tsbvi.edu/enrichment/tsbvi-live-video-stream
Quarterfinals: 7-minute halves 10:00 W Alabama vs. Atlanta 10:45 M Atlanta vs. Arizona 11:30 W Florida vs. Virginia 12:15 M Virginia vs. Utah Semifinals: 7-minute halves 1:00 W Utah vs. Winner of Alabama vs. Atlanta 1:45 M Texas vs. Winner of Atlanta vs. Arizona 2:30 W Washington vs. Florida vs. Virginia 3:15 M Florida vs. Winner of Virginia vs. Utah Finals: 10-minute halves 4:00 Women's Bronze Medal Game 5:00 Men's Bronze Medal Game 6:00 Women's Gold Medal Game 7:00 Men's Gold Medal Game Consolation rounds in the Rec. Gym

Basketball season is starting soon! Save these dates to come out and cheer on our guys and ladies. Tuesday 11/14 Home vs NCSD Both 4:00pm & 5:30 pm Thursday 11/16 Away @ PSD Both 3:30 & 5:00 pm Tuesday 12/5 Home vs ENCSD Boys 4:00 pm Thursday 12/7 Away @ DSD Both 3:00 & 4:30 pm Tuesday 12/12 Away @ NCSD Both 4:00 & 5:30 pm Thursday 12/14 Home vs Homeschool Boys 7:00 pm Friday & Saturday 1/5 & 1/6 Away @ Kentucky Classic, Both, time TBA Tuesday 1/9 Home vs WVSD Both 4:00pm & 5:30pm Thursday 1/11 Away @ ENCSD Boys 4:00pm Tuesday 1/16 Away @ WVSD Both 4:00 & 5:30pm Thursday 1/18 Home vs. DSD Both 3:00 & 4:30pm Tuesday 1/23 Home vs WVSD Both 4:00 & 5:30 pm Tuesday 1/30 Away @ WVSD Both 4:00 & 5:30 pm Thursday 2/1 Home vs Homeschool Boys 7:00 pm Tuesday 2/6 Home vs TSD Both 2:30 & 4:00pm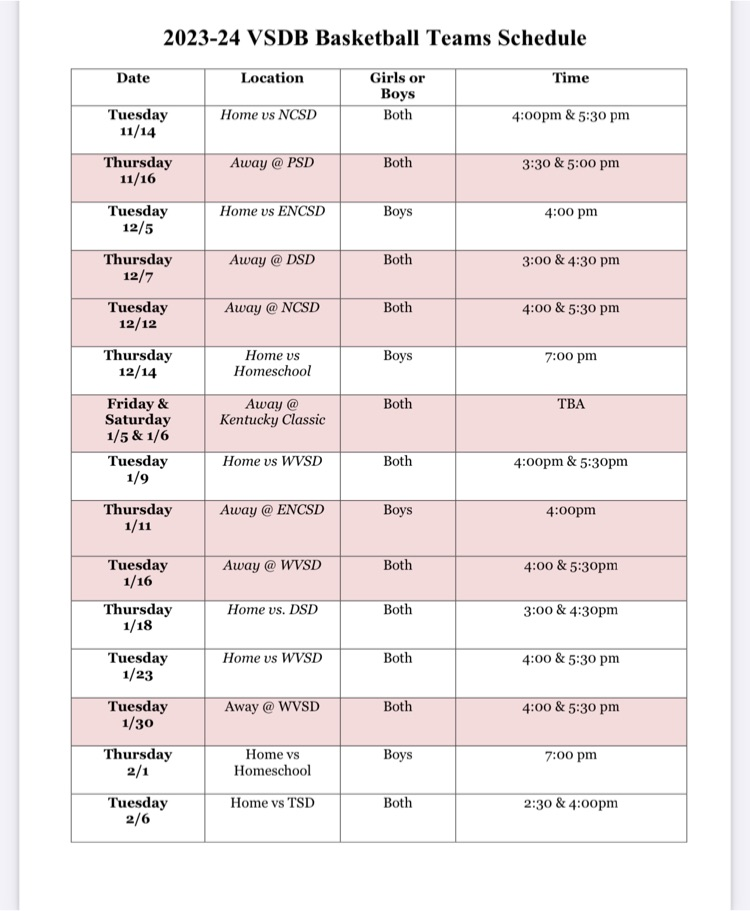 Our VSDB Goalball teams left this morning to fly to Texas for Nationals! The schedule for the Thursday and Friday games is below. Please know that due to the pace of Goalball games and back-to-back scheduling, some times maybe slightly later or earlier. Thursday: Girls- 4:00pm vs. Alabama 7:45pm vs. Texas Boys- 7:00pm vs. Oklahoma Friday: Boys- 11:30am vs. Texas 2:30pm vs. Kentucky Girls- 1:00pm vs. Atlanta 5:30pm vs. Oklahoma Their rankings after the Thursday and Friday games will determine if they advance to the quarter finals on Saturday morning. This is the link for the live stream for Thursday & Friday games. Saturday will be different.
https://www.facebook.com/TSBVI/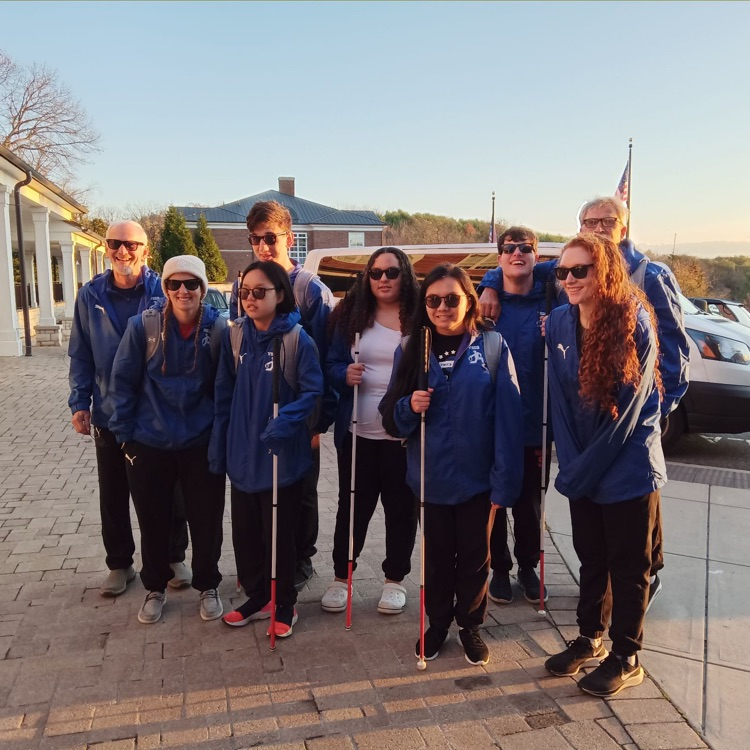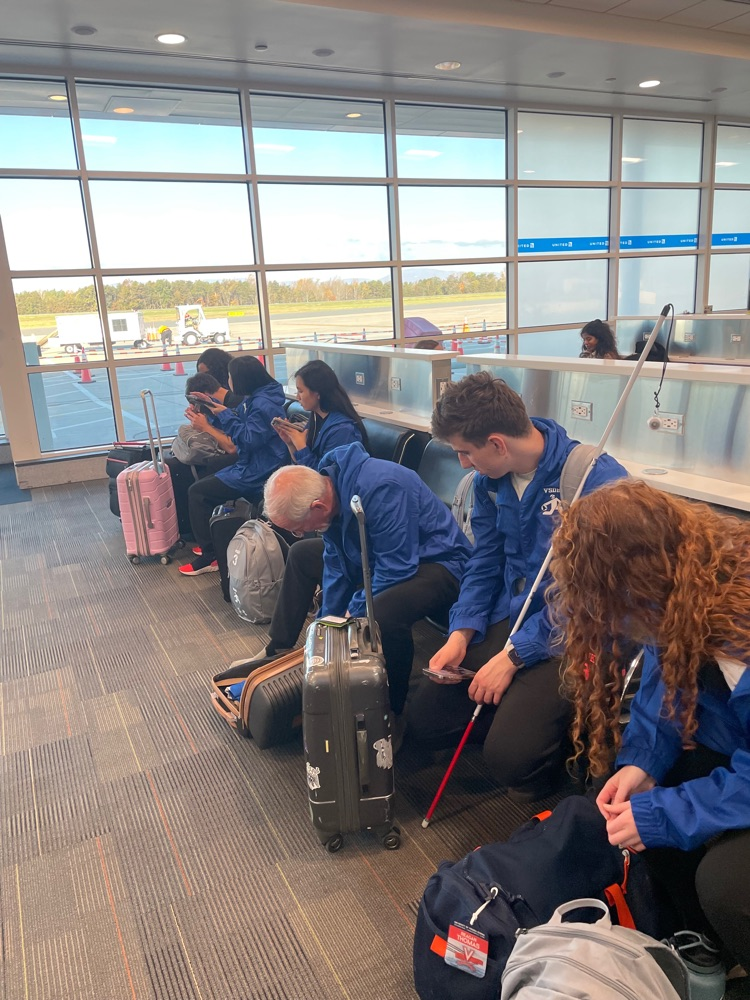 Mr. David Owens creates individual handshakes with each of his students and uses those to welcome them in each day. What a fun way to start class and a great way to build relationships with his students!! #VSDBproud #GrowDoBecome
https://youtu.be/Q1C8cvNF-hk?feature=shared

New at the school store: coffee mugs! They are campfire-style 15oz white mugs with blue specks, a blue rim, and red letters. The text reads "The Virginia School for the Deaf and the Blind" with fox ears above the words. They will be available next week at the store for $8 each!

After school yesterday,our residential program took the middle and high school Deaf Department boys on a trip to the blue ridge tunnel. So cool! #VSDBproud #GrowDoBecome